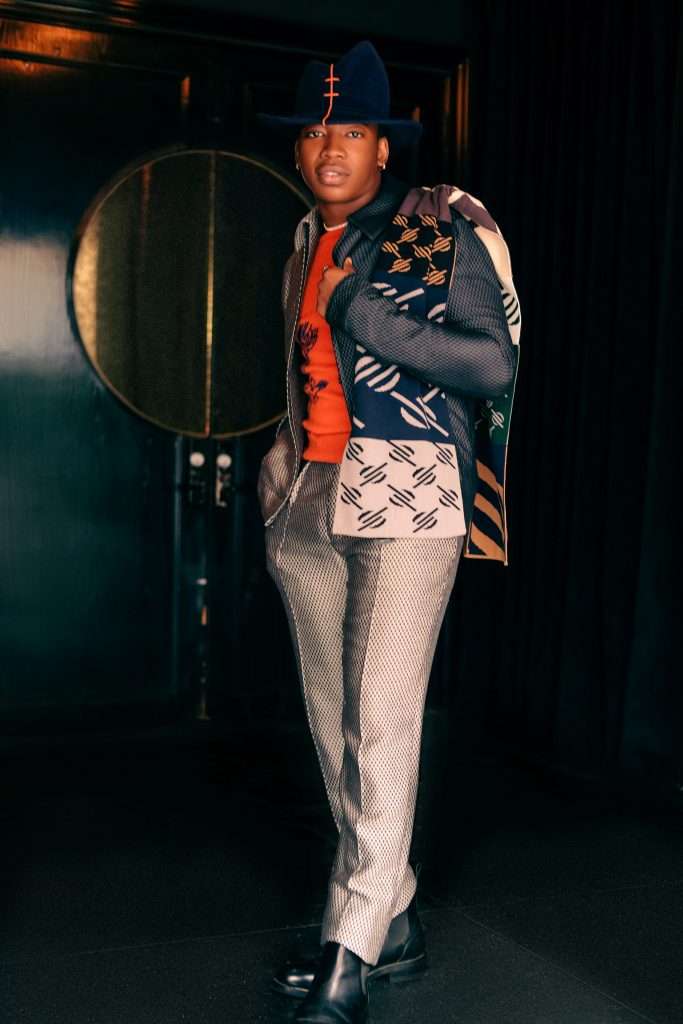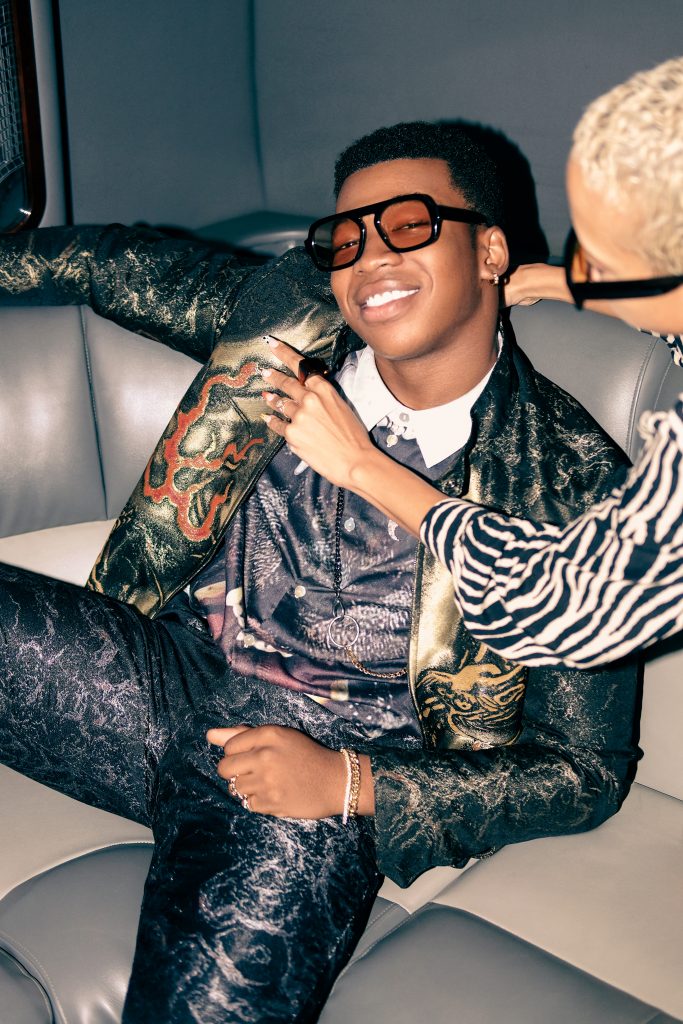 One of the newest rising stars to the entertainment industry is Mekai Curtis, otherwise known as Kanan Stark from the third book to the Power series: Raising Kanan. At only 20 years old, the actor has received many accolades for his ability to play the younger version of 50 cent in the Power Series. We got the chance to interview the young trailblazer and get a bit more perspective on how it feels to have such a huge role.
Q: How long ago did you start pursuing acting? At what point did you know or decide this is what you want to do ?
Mekai began his acting career as early as 5 years old in kindergarten. While progressing through his school life he was certain that he enjoyed making people laugh and entertaining crowds. Mekai has been pretty certain about being an actor for a long time. Impressive!
Q: Power's Sequel! What a big role, how or did the pandemic interfere or propel your career as an actor ?
Unfortunately, the pandemic slowed things down for the Raising Kanan cast. Production for the second episode of the first season of Raising Kanan had to come to an immediate hult at the rise of the coronavirus pandemic. Mekai however took that time of stillness to further his character development of Kanan so when things were ready to resume he'd be equipped.
Q:What are some of your other hobbies and/or interests? Would you want to ever pursue them professionally?
Mekai started his creative pursuit with music originally. Playing the drums and piano Mekai has a wide range of musical talent that also included producing and arranging tracks. In addition to music, Mekai likes to cook, play video games and drive cars. To further his acting career, Mekai writes, directs and produces his own films and tv projects.
Q: I see your birthday is coming up, 21! How exciting. Do you have any advice for young adults looking for that break into the industry of acting ?
"Stay hungry, Stay motivated, Stay focused really. It can become a little hard to stay with your eyes on the prize, especially with your peers around and wanting to have a social life. It will all make sense eventually you just gotta keep pushing. Keep living really! You gotta experience every day, a day at a time don't rush into anything it will all play out." – Mekai Curtis Such wisdom at only 20 years old!
Q: With 115k followers on Instagram, do you believe that social media is an asset or a plus to an actor's career ? Why or why not ?
Mekai stands firm with Denzel Washington's theory that the best asset or advertisement for an actor is being good. Social media is a great tool for building your audience and helping the people that watch your projects connect with you on a personal level. However acting is something that you have to actually be good at to go far.
Q: What's one thing you want viewers to know about what it takes to play Kanan?
Mekai explains that all of the things that Kanan experiences throughout the show are situations that people in real life have found themselves in. Even though these stories are coming from a fictional point of view these are actual stories of black boys that have survived them through survival and instinct.
Q: With the year coming to a rapid end, what can your fans and followers anticipate from you in the near future?
"The plain jane answer to that is I'm trying to take over the world! I'm gonna continue to spread love and spread light through these projects that I take on, through my everyday life. I'm just gonna continue to live, love, learn and somehow give other people this information. It may not be necessarily through teaching, and that's why i said im gonna continue to live and showcase it as far as I can and as best as I can" – Mekai Curtis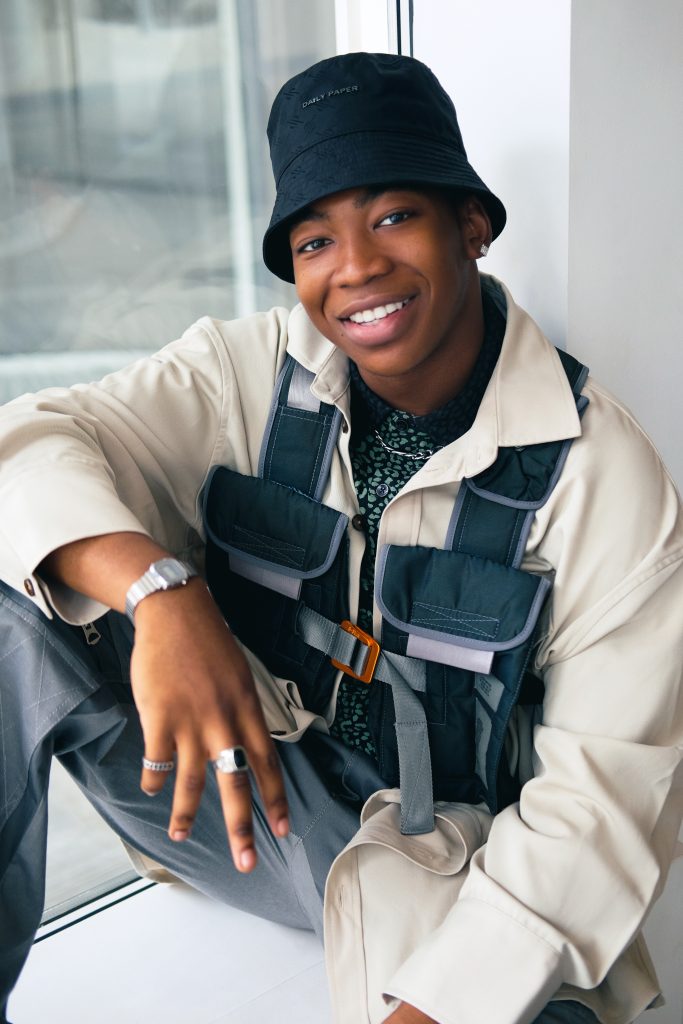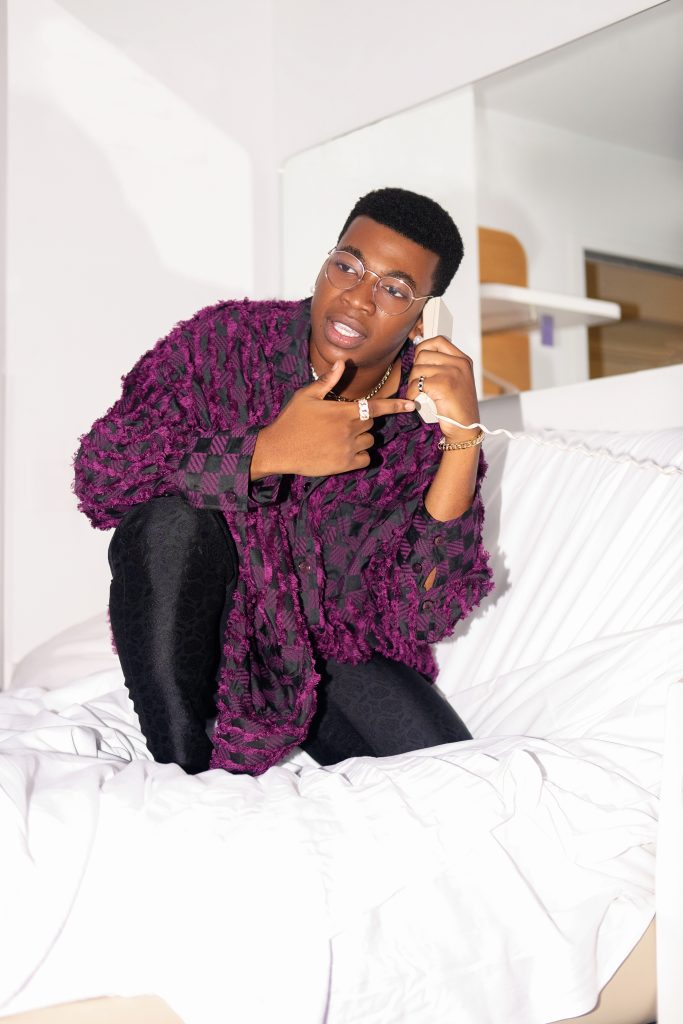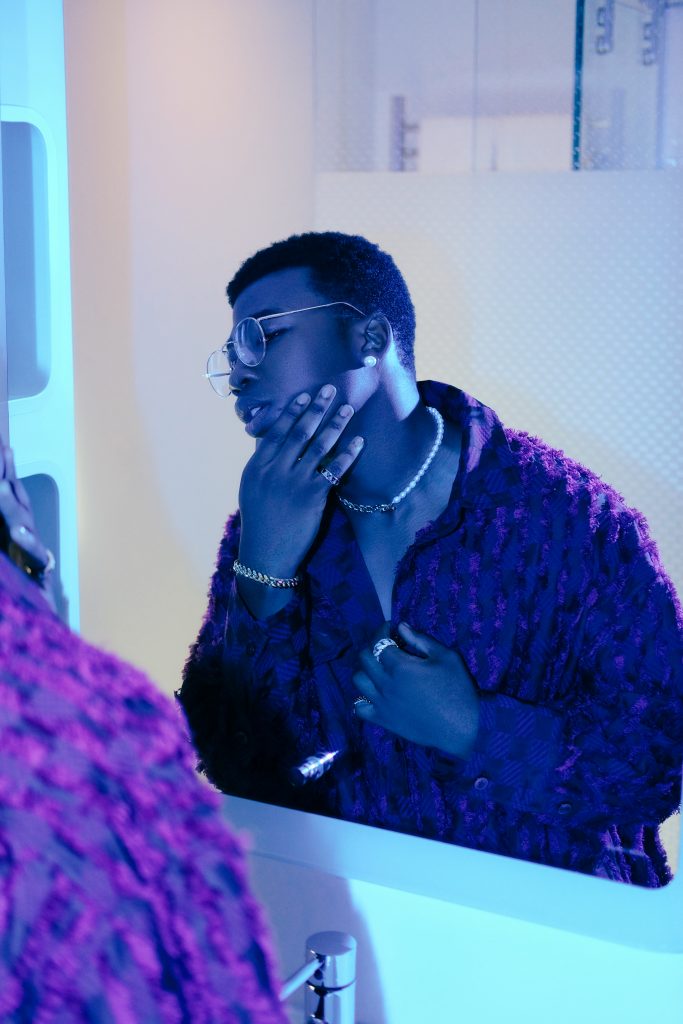 With that being said, expect more wisdom from Mekai through his many more roles to come. We hope to hear more about this young trailblazer as he continues to inspire young actors and season actor with his embodiment of characters and their stories. Job well done!
Creative Director : John Uzafe
Photographer : Justin Mcmanus
Stylist : Rebecca Lux
Writer: Breanna Toney
Photo Retoucher: Natalia Vayradyan
Graphic Design: Anthony Mcdonald
Location : Yotel NYC
Tags: