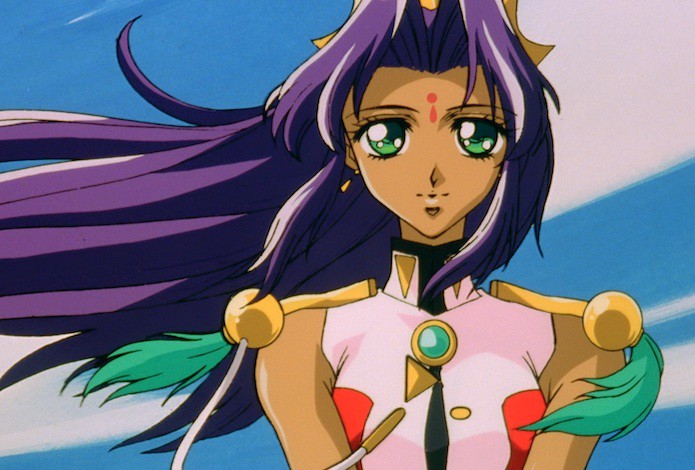 Adolescence of Utena
『少女革命ウテナアドゥレセンス黙示録』
Dir. Kunihiko Ikuhara, 1999, 87 min., DCP, color, in Japanese with English subtitles. With Tomoko Kawakami, Yuriko Fuchizaki, Takehito Koyasu, Kotono Mitsuishi.
As summer ends and the school year begins, we invite you to attend Ohtori Academy, where you'll follow schoolgirl Utena Tenjou on her quest to become a prince. Influenced by the works of Herman Hesse, Riyoko Ikeda (The Rose of Versailles), and Shuji Terayama, Kunihiko Ikuhara's Adolescence of Utena re-envisions and expands on the themes and motifs of the beloved 1997 anime series. Inside Ohtori Academy's towering spires and oblique rose-tinted corridors, Utena encounters sparring duelists and a secretive student council—all vying for an enigmatic bride. Continuing the anime's avantgarde compositions and baroque romanticism,  Adolescence is gorgeously animated by J.C. Staff with art direction by the late Shichiro Kobayashi (Angel's Egg, Berserk) and accompanied by a lavish score from Shinkichi Mitsumune and Tenjo Sajiki member J.A. Seazer. Praised for over 20 years for the complexity of its themes of power, gender and transformation, the final entry in the Revolutionary Girl Utena saga weaves a dense tapestry of symbolism, allegory and illusion.
About Japan Society Film
Spurred on by the success of the 1970 Donald Richie-curated MoMA retrospective The Japanese Film: 1896-1969, Japan Society committed to making film one of its key programs in the early seventies—quickly becoming the premier venue for the exhibition of new Japanese cinema as well as career-spanning retrospectives on seminal directors and actors. In 1979, Japan Society established the Japan Film Center, formalizing film as a full-fledged, year-round program aimed at cultivating a deep appreciation and understanding of Japanese film culture among American audiences. Over the years, Japan Society Film has hosted numerous high-profile premieres and programs that include visits from Akira Kurosawa, Toshiro Mifune, Hideko Takamine, and Nobuhiko Obayashi. In 2007, Japan Society Film launched JAPAN CUTS: Festival of New Japanese Film, the largest festival of its kind in North America.

About Japan Society
Japan Society is the premier organization connecting Japanese arts, culture, business and society with audiences in New York and around the world. At Japan Society, we are inspired by the Japanese concept of kizuna (絆)–forging deep connections to bind people together. We are committed to telling the story of Japan while strengthening connections within New York City and building new bridges beyond. In over 100 years of work, we've inspired generations by establishing ourselves as pioneers in supporting international exchanges in arts and culture, business and policy, as well as education between Japan and the U.S. We strive to convene important conversations on topics that bind our two countries together, champion the next generation of innovative creators, promote mutual understanding and serve as a trusted guide for people everywhere who seek to more fully appreciate the rich complexities and abundance of Japan. From our New York headquarters, a landmark building designed by architect Junzo Yoshimura that opened to the public in 1971, we look forward to the years ahead, which will be defined by our digital and ideational impact through the kizuna that we build. Our future can only be enhanced by learning from our peers and engaging with our audiences, both near and far.