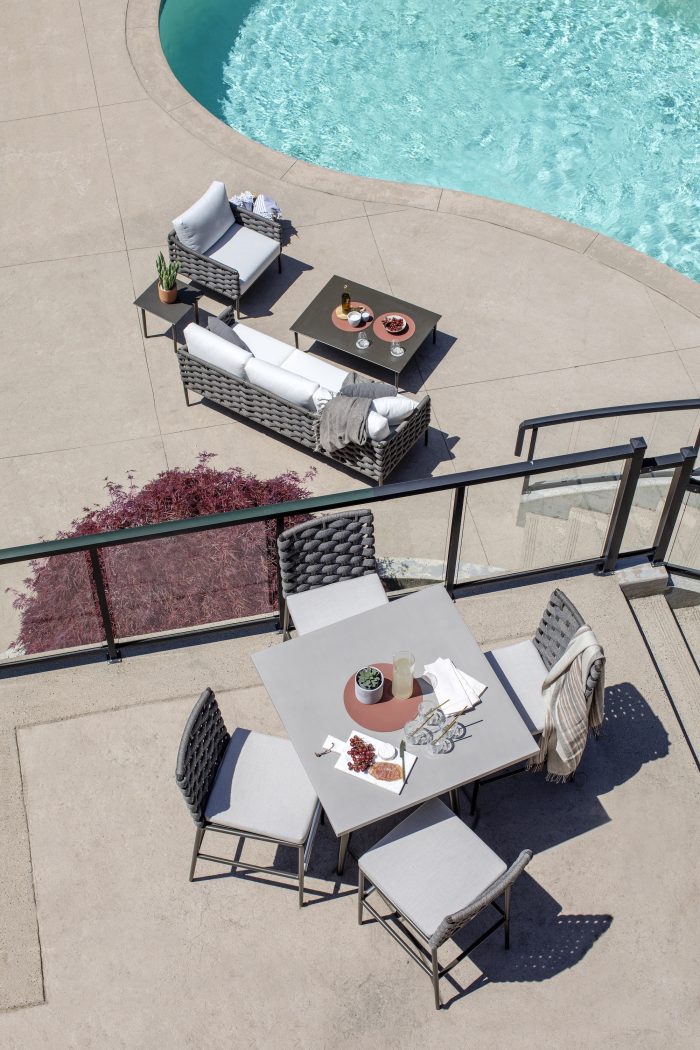 By Farah Akbar
Family owned outdoor furniture company, Ratana, launches its first-ever couture label: Terana, in celebration of their 40th anniversary. The luxury home outfitters' company has a commitment to providing the best in outdoor living. The name, Terana inspired by "terrain,"encompasses how the earth's elements all play in symbiosis with one another. The new label consists of four different collections: Palo, Lamego, Alassio, & Bogota each inspired by the breathtaking elements of nature; water, ice, sand, and stone.
Joanna Leung, Ratana's VP of Strategy joined the company in 2016, after leaving her career in corporate law. Ratana is her family's business, and it wasn't until she had her second child that she decided to join the company, "I realized working all those crazy hours didn't really make sense, so I took a chance and delved in." Still a lawyer at heart, Leung does her best to "always build a case; to make sure that all of the bases are covered. It's [Ratana] very research driven. It's very well thought out."
Making the decision to launch a new label, there was no stone left unturned. Leung noticed that there were a lot of architects and designers who were attracted to the collections and wanted to create something that would speak to them. To accomplish this, Leung hired Enrique Moya-Angeler, architect from Spain to bring TERANA to life. "Enrique lives and breathes architecture," says Leung.
Terana's first collections embrace the distinctions of each element and the constant of change by giving the options to make a variety pieces out of one: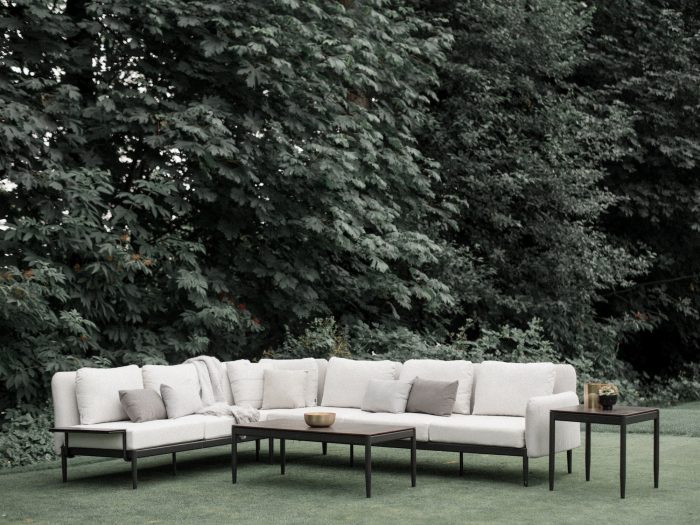 PALO – Sophisticated, sleek, and spacious life of the party. A Tiger powder-coated aluminum frame and modular connectors give the Palo its strength, while over 100+ customizable fabrics make for a decadent spot to sip your cocktail al fresco. Palo offers a wide range of products that add to Palo's bottom line; this is the collection that beckons you to come take a seat.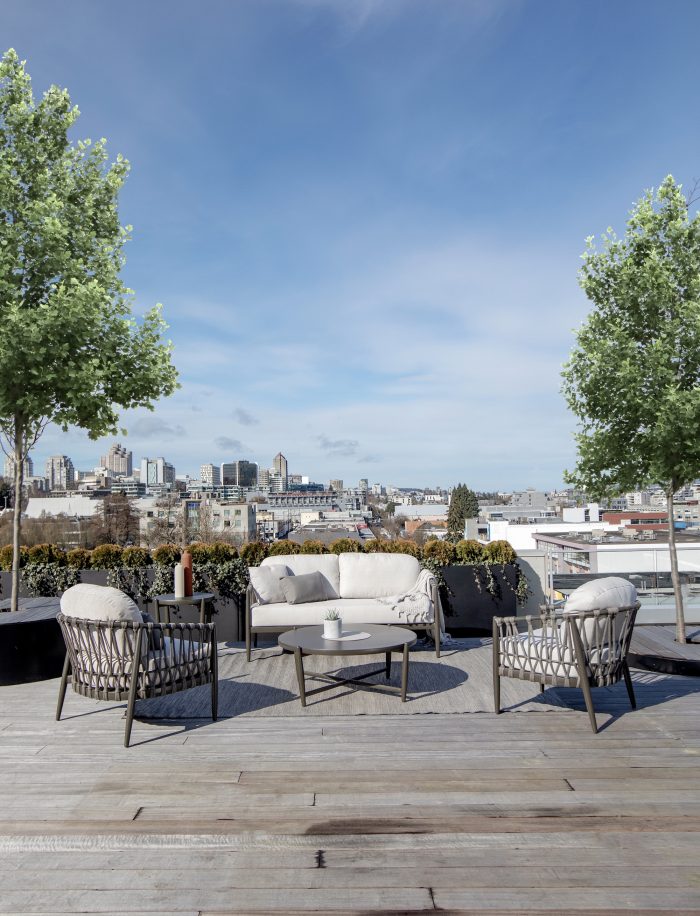 LAMEGO – The classical yet sophisticated Lamego collection was inspired by the cathedral architecture of the Portuguese city of Lamego. Sit and relax on crisscrossed woven cobalt graphite Durastrap, which are stylishly knitted and artistically designed to mimic the church towers in the grand city of Lamego. Lamego offers weather-resistant powder coated aluminum frames composed of durable synthetic EVA rubber that can withstand stress cracks, moisture, and UV elements. Complicated by carefully tapered legs reminiscent of mid-century modern design that is not only aesthetically pleasing to view but comfortable to sit and marvel.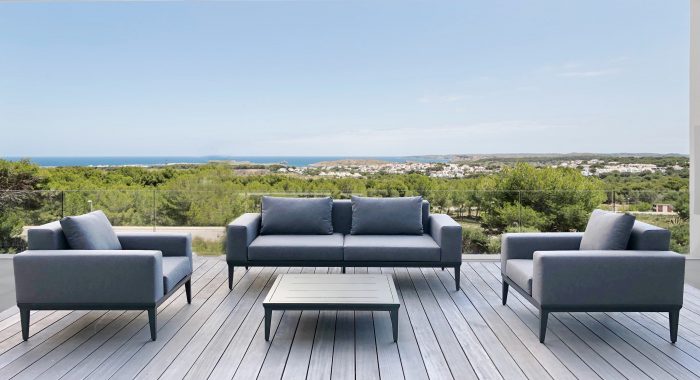 ALASSIO – Like the relaxed resort lifestyle of the Italian Riviera, the Alassio collection is inspired by understated elegance. With its modern form and exquisite tailoring, the Alassio collection makes a statement in any outdoor environment. Its modular seating concept allows for maximum versatility and its deep seating concept allows for maximum comfort. Carefully crafted with a powder coated aluminum frame and customizable upholstery seating provides for endless possibilities to fit any lifestyle.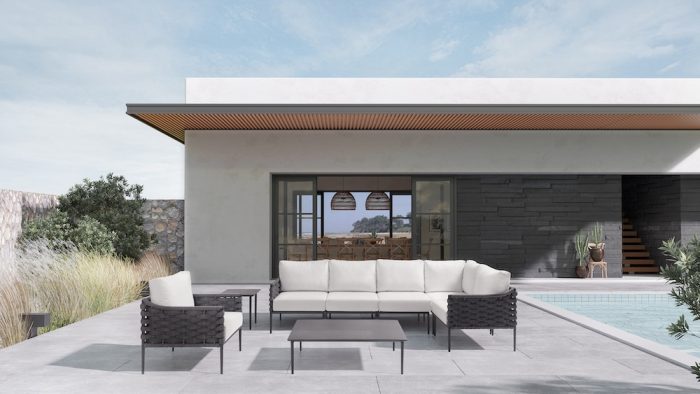 BOGOTA – Inspired by the cobbled stone streets of the historic city of Bogota. The luxurious thick interwoven Durastrap and tapered legs speak to the unparalleled attention to detail in design and construction. The interwoven Durastrap is made of weather resistant polyolefin material wrapped around a foam insert for maximum comfort. The frame is crafted with a durable powder coated aluminum frame.
Terena enters a new era for the family owned brand; the beginning of another 40 year run of fresh ideas, creativity and innovative design.
Find Terana at Terana Follow on IG:Ratana Furniture
Tags: