Step through the back door of Stone Street coffee shop in Chelsea and find yourself in a New York institution – a classic 1920s speakeasy, imbued by dark woods, damask fabrics, and vintage fittings. Each evening here is an invitation to a celebration, a chance to abandon reality and immerse yourself in another era. An era when tunes flowed and dancers captivated. When new flavors ignited the senses. When life felt just a little more glamorous and the night was always young. Watch the show. Revel in the energy. Live life to the fullest here at Bathtub Gin New York.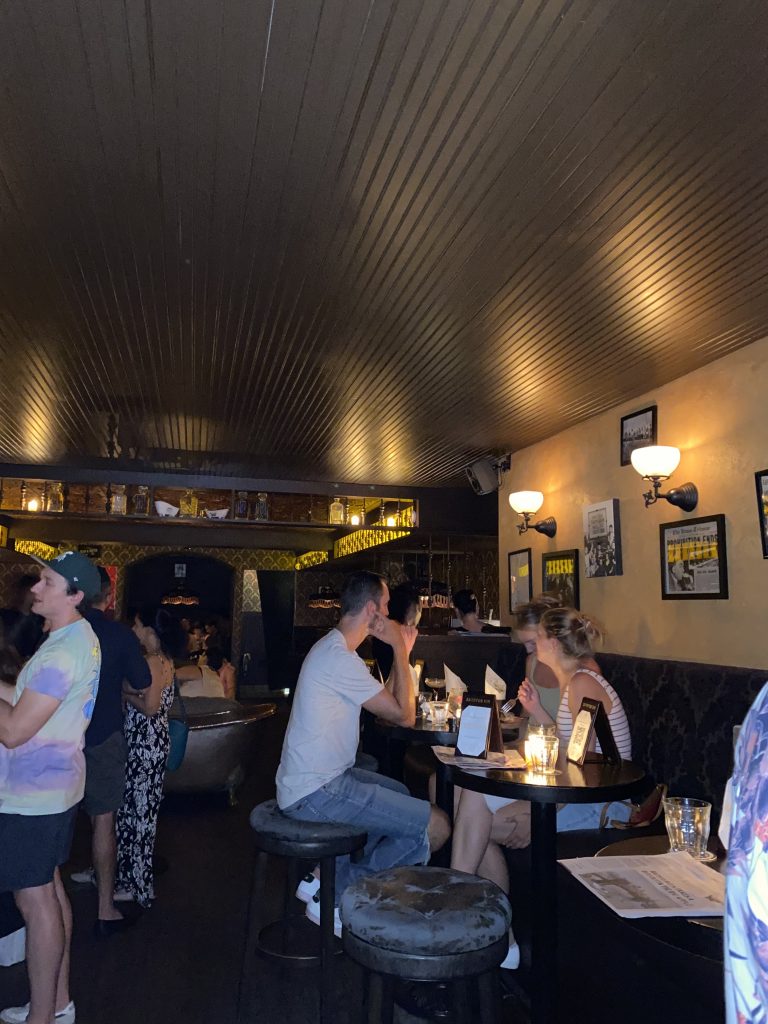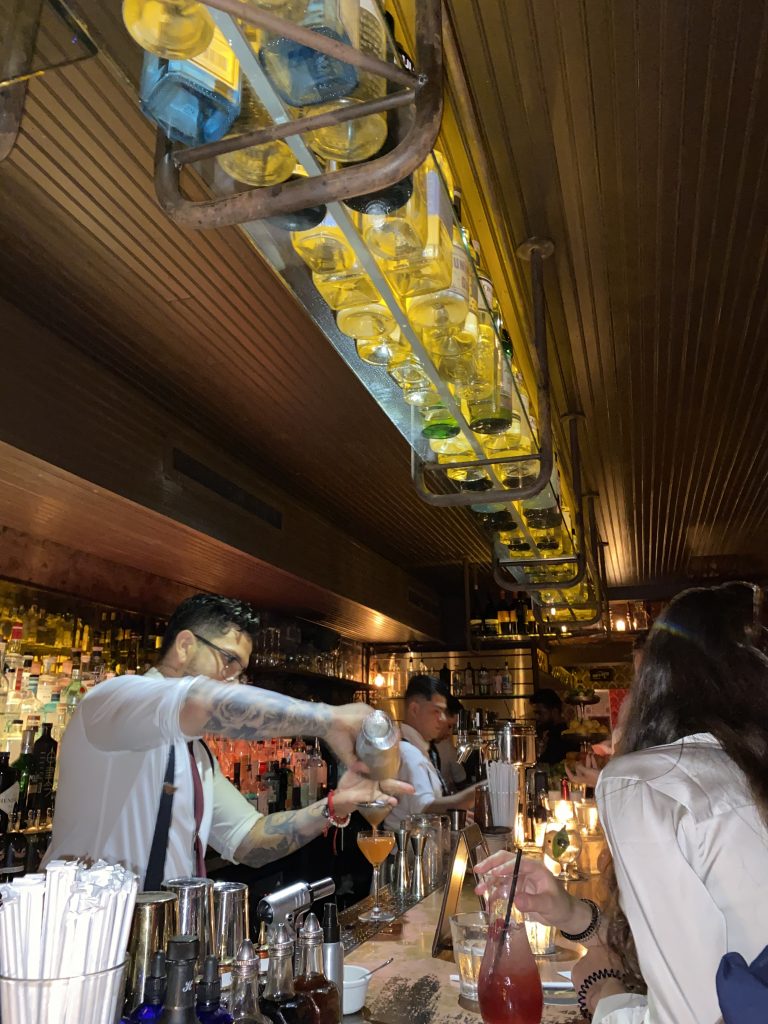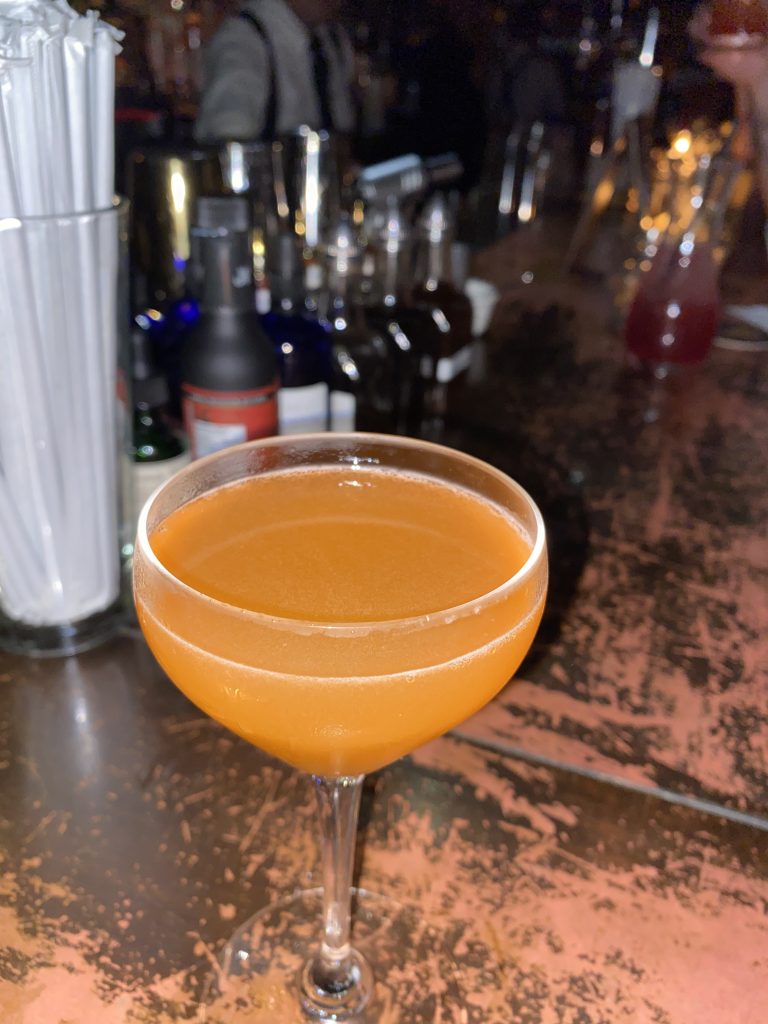 Walking into Bathtub Gin is comparable to walking onto the set of "Some Like it Hot" film. From the décor to the glassware, to the bartenders' attire, it is everything you want from a 1920s inspired venue.
The cocktails and food are just as spectacular as the first impression. Head mixologist Brendan Bartley made two cocktails that were equal parts unique and delicious. First was the Salt 'n Vinegar Martini, a gin and vodka martini that tastes just like it sounds. If you like salt and vinegar chips, you won't be disappointed with this one. Following that was the Kanji Highball, a smokey delight using Tequila, Salted Ume Plum Liqueur, Grapefruit, Jalapeño, Agave, and Spice. Talking with Brendan as he made these tasty sips gave us a great sense of why the establishment is so successful. He is passionate about consistently rolling with the consumers evolving pallets and using all sustainable ingredients. Chef John also is a sustainable creator with his food dishes, and the two work well together creating menus that complement each other as the seasons come and go.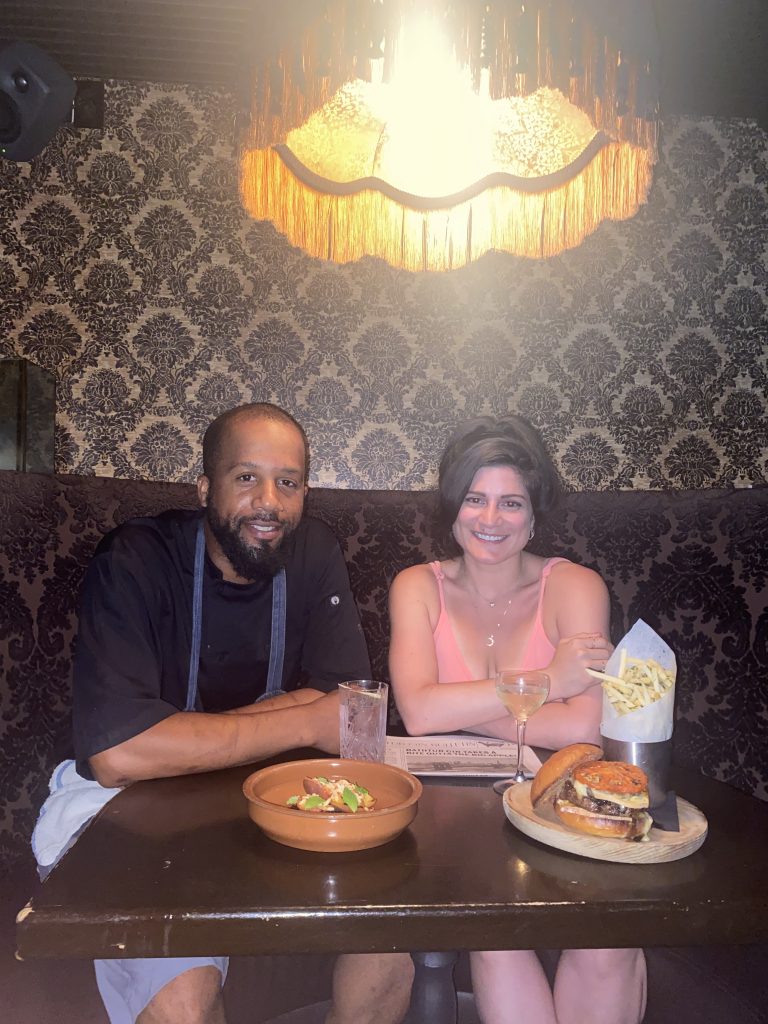 Executive Chef John Sheffey has been cooking since a very young age, and was inspired by a teacher at his elementary school who introduced him to the art of making food. In high school, he was able to go onsight daily to restaurant kitchens in New York city and learn the basics from professional chefs. Using all natural ingredients, and being creative in the kitchen are very important to Chef John, and it is prevalent in his cooking. He made us an incredible burger, called "The Dirty Burger", made with Kobe beef, Raclette, a mushroom onion conserva, and roasted tomato on a lightly toasted bun. The patty was cooked to a perfect medium rare, and raclette cheese was the perfect choice to compliment the mushroom onion conserva. Thin and crispy herb fries cooking in truffle oil were served alongside, along with a bright and tasty Grilled Peach Salad. The pickled scallions, mint, house chili crisp, and genmaicha consommé gel worked in harmony with the grilled peaches for that perfect summery bite. His mentors would be proud of the work he does in the Bathtub Gin kitchen!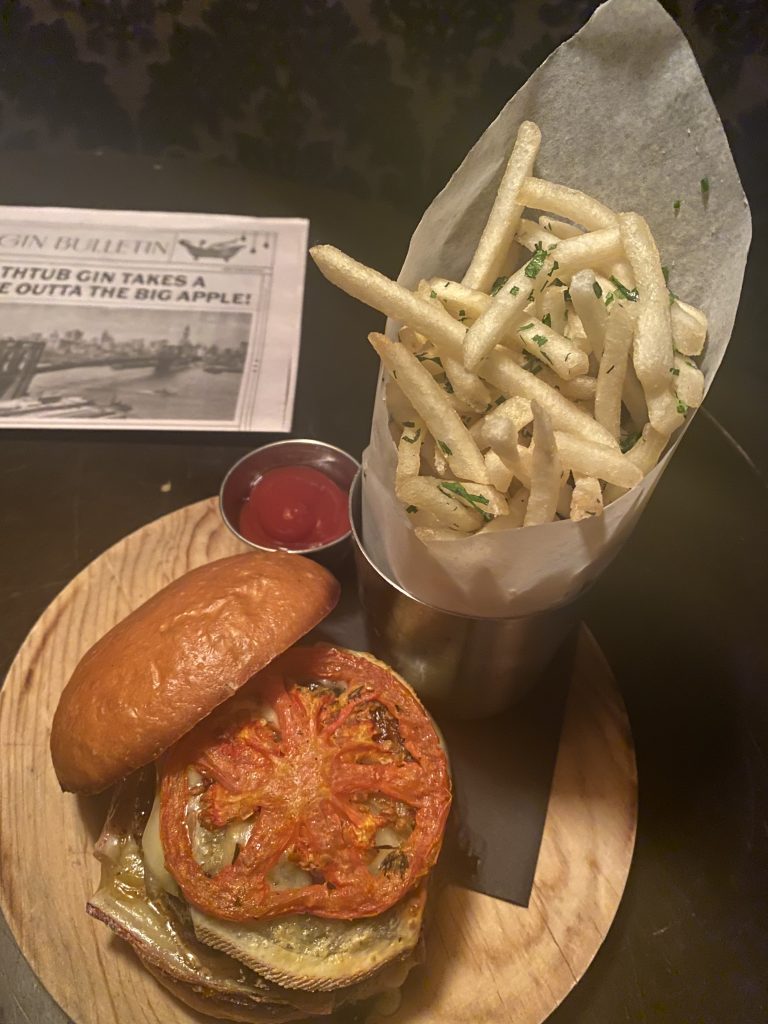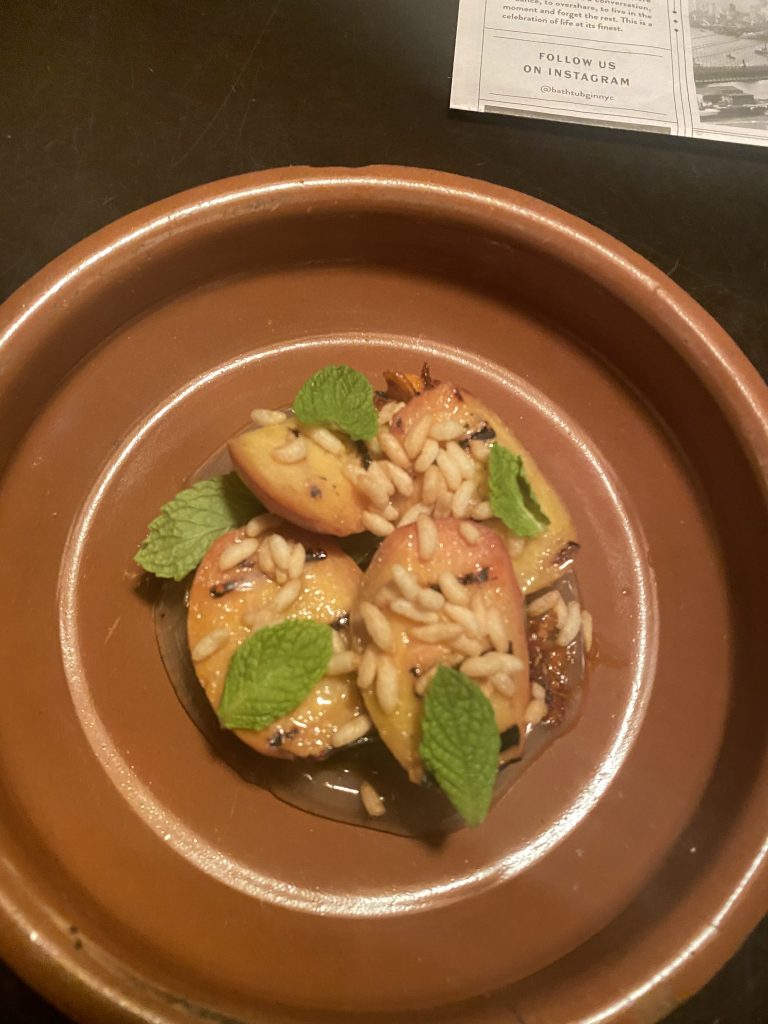 Between the creativity behind the bar, in the kitchen, and on the burlesque dance floor, Bathtub Gin will transport you back to the Prohibition Era and give you a delightful, memorable NYC night. Check out their website www.bathtubginnyc.com for event schedules, hours, and full food and drink menus.
132 9th Ave,
New York, NY 10011
646-559-1671
info@BTGNYC.com
Tuesday – Thursday
5:00 PM – 2:00 AM
Friday – Saturday
5:00 PM – 3:00 AM
Sunday
5:00 PM – 2:00 AM
Reservations strongly recommended!
Walk-ins welcome, admitted as capacity allows.
Article By: Erica Becker
Photo & Video : John Uzafe
Tags: