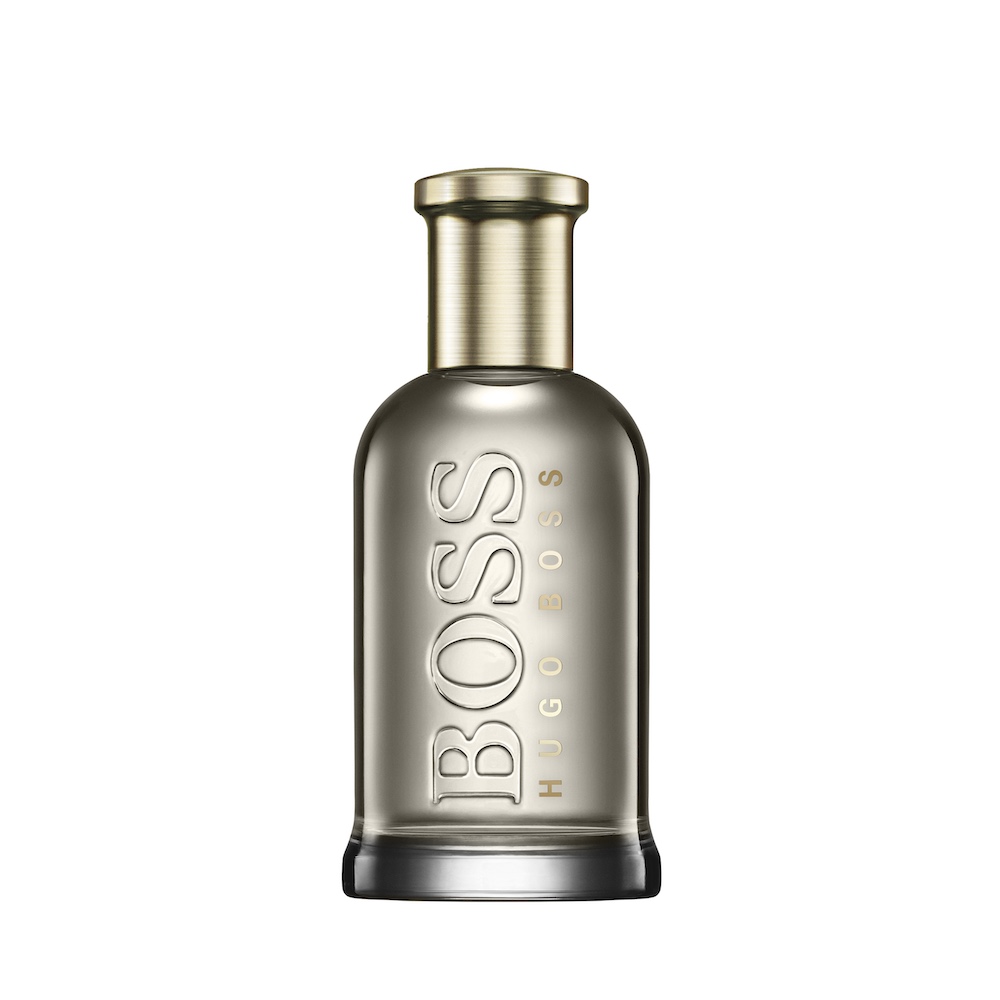 BOSS Bottled Elixir
On the 25th anniversary of a fragrance icon, the original BOSS Bottled Eau de Toilette, BOSS Fragrances is unveiling its latest launch: BOSS Bottled Elixir. The newest olfactive chapter within the BOSS Bottled family, Elixir is an elevated interpretation of modern masculinity.
The most highly concentrated BOSS Bottled composition to date, BOSS Bottled Elixir is captivating, with opulent ingredients. Top notes of incense and cardamom essences emit a warm, vibrant impression while a heart of vetiver and patchouli entice with an earthy imprint. BOSS Bottled Elixir develops to reveal a base of cedarwood essence and labdanum absolute, serving a strong, woody charisma and a burst of bold masculinity. The iconic Boss Bottled glass flacon is reimagined to highlight this new chapter, as its deep black lacquer gives way to a gleaming light in the center, capturing the concept of BOSSes finding their inner light.
AVAILABILITY: The fragrance is available as of October 2023 for $135 at Macys.com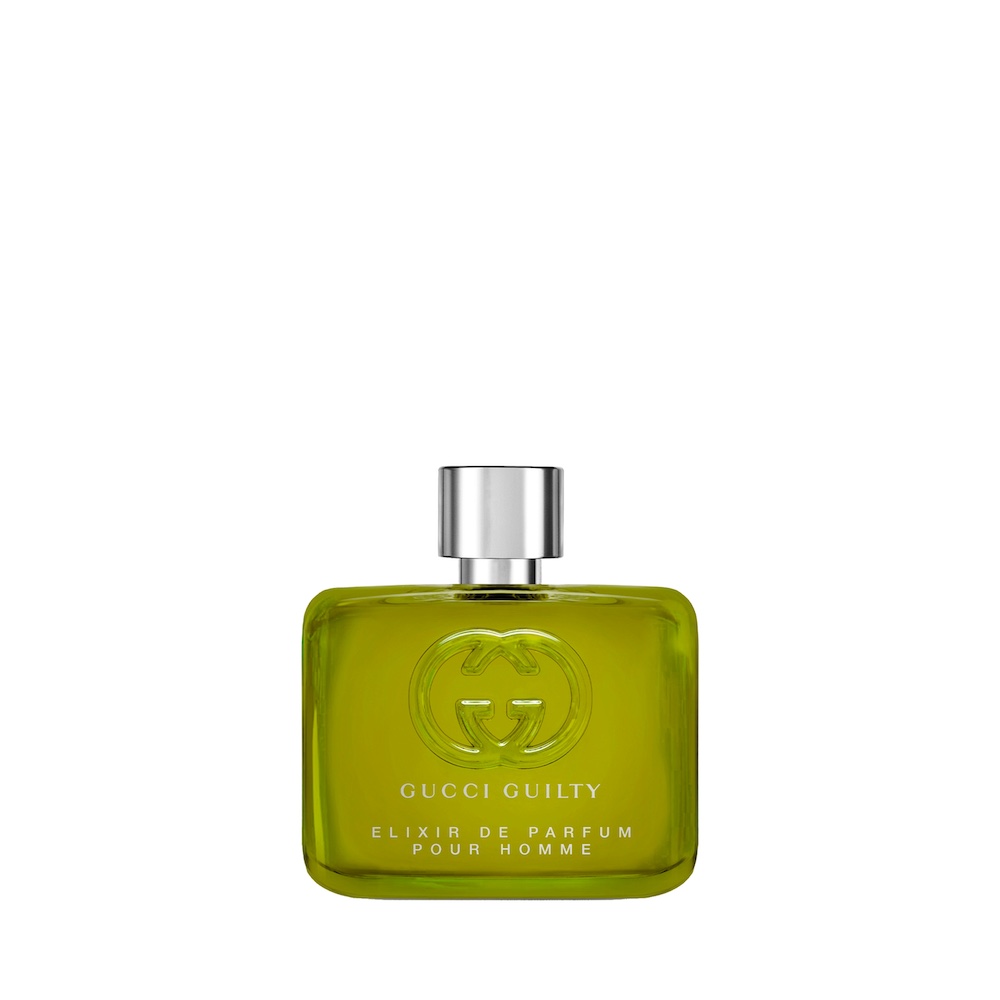 Gucci Guilty Elixir Pour Homme
Introducing Gucci Guilty Elixir de Parfum Pour Homme, the latest addition to the Guilty line up. A$AP Rocky, Julia Garner, and Elliot Page reunite in their bold and tender campaign that continues to encourage the viewer to embrace their truest self and explore deeper connections as the new fragrances debut into the line.
Guilty Elixir de Parfum Pour Homme is an ambery leather scent that features precious patchouli – the signature ingredient of Gucci Guilty – amplified in concentration for an intensified impact. Additional notes of orris butter and exhilarating ambrofix complemented by hints of nutmeg heighten the scent to its peak expression. Base notes of benzoin finish off the fragrance with depth and magnetism.
AVAILABILITY: The fragrance is available beginning September 2023 for $163 2oz at Macys.com
Calvin Klein Defy Parfum
Following the launch of Calvin Klein Defy Eau de Parfum last year, Calvin Klein Fragrances introduces Defy Parfum, a celebration and expansion of the journey of defiance. The new fragrance builds on the same woody olfactive profile as its predecessors, creating a more intense scent that defies expectations. Unexpectedly warmer, Calvin Klein Defy Parfum reveals the most powerful facets of the Defy Man, while still highlighting his vulnerability and strength.
The fragrance opens with a bright and luminous pink pepper note, while at the heart, lavender adds a natural freshness. Responsibly sourced upcycled cocoa shell is the base and star ingredient of the fragrance, adding a rich gourmand depth through reused, previously discarded cocoa shells.
AVAILABILITY: The fragrance is available as of September 2023 for $88 (1.6 oz), $114 (3.3oz), and $147 (6.7oz) at Macys.com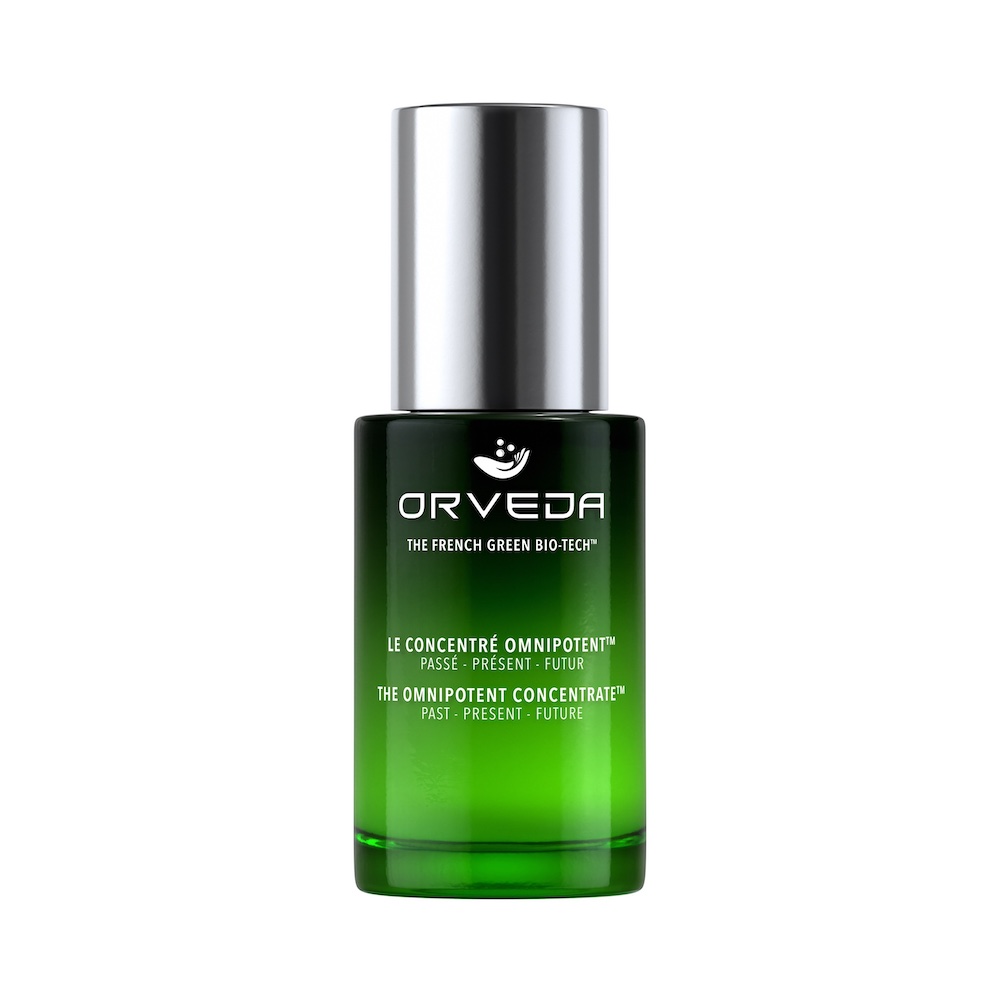 Orveda – The Omnipotent Concentrate
Orveda's most powerful serum ever works on skin's past, present and future to visibly extend skin's youth by slowing down the aging process caused by senescent cells, also known as zombie cells. Senescent cells no longer divide properly and send negative signals to neighboring healthy cells. Developed with new research and technology in the area of cellular senescence (unhealthy skin cells), the Omnipotent Concentrate optimizes cellular communication by facilitating good signals sent by healthy cells, delaying the formation of senescent cells, and silencing inflammatory signals, thus prolonging the lifespan of healthy, youthful cells. As a result, with this patent pending formula, skin feels firmer, more supple and even-toned, while visibly diminishing surface lines and wrinkles.
The Omnipotent Concentrate contains 16 highly concentrated actives which comprise 24% of the formula and features Orveda's Signature Complex: Biofermented Marine Enzymes, Bio-Tech Prebiotics, and Biofermented Kombucha Black Tea. Bio-Tech Schisandra Sphenantera soothes inflammation. Biofermented Saccharomyces Cerevisiae Extract regenerates healthy skin cells. Biofermented Adenosine delays signs of aging. Bio-activated Gallic Acid Derivative instantly brightens. Hydrolyzed Hyaluronic Acid hydrates. Biomimetic Tripeptides firm. Daisy Flower Extract brightens and evens skin tone.
Use AM + PM. Cleanse first, then apply 2-3 pumps to face and neck. Follow with the Orveda daily moisturizers.
Consumer Claims:
4 Week Study

More nourished skin (100%)
Increase in hydration ( 98%)

8 Week Study

Boosts skin radiance (+ 100%)
Healthier skin (98%)
Smoother skin (96%)
Brighter skin (96%)
Reduces appearance of fine lines (93%)
Reduces pore size (87%)
Improves appearance of dark spots (85%)
Clinical Claims*:
Reduces dark spots (- 25%*)
Boosts skin radiance (+ 25%*)
Reduces pore size (- 18%**)
Improves skin homogeneity (+ 18%*)
Reduces redness (- 50%***)
Improves skin barrier (+ 19%***)
Increases hydration (+ 65%***)
Reduces the appearance of wrinkles (- 12%***)
*Clinical measurements after 56 days, 2-3 drops AM/PM daily usage, on 33 testers
**Clinical measurements after 56 days, 2-3 drops AM/PM daily usage, on 26 all gender testers
***Clinical measurements after 28 days, 2-3 drops AM/PM daily usage, on 33 all gender testers
AVAILABILITY: The Omnipotent Concentrate is available for $460 (1oz) at SaksFifthAvenue.com
Tags: