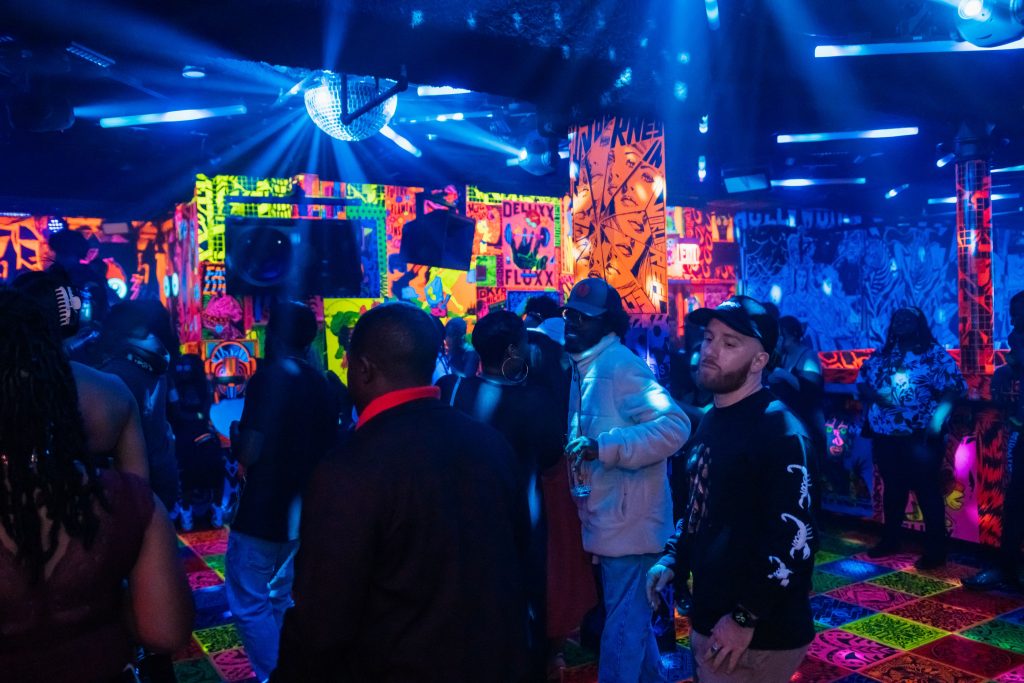 Deluxx fluxx is the perfect place if you want to dance all night , located in East Village you'll find a funky neon paradise , with the best DJs and vibes.
You won't find a plain wall here, you can expect to see the coolest neon art posters covering all walls and floor, making you feel in another galaxy where all that matters is having the best time listening to Amapiano & Afro house all night.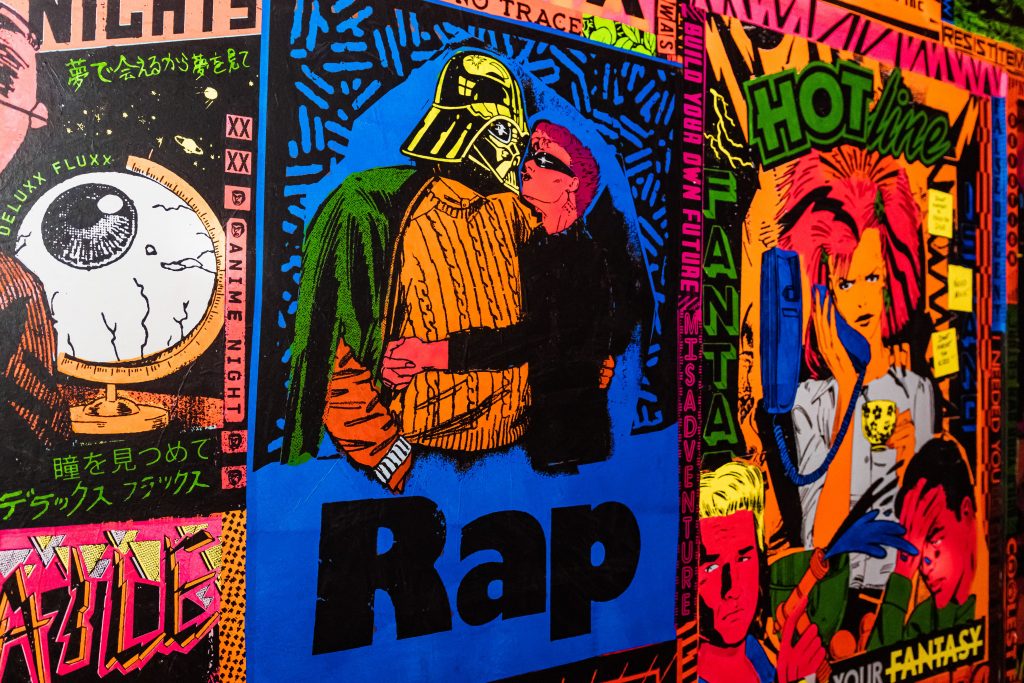 If you are in the mood for exploring new music like Amapiano, a style of house music that mixes deep house, jazz & lounge . Established in Johannesburg this music is known for high-pitched piano melodies, synths and wide percussive baselines. Or you're in the mood for House music you will love their Afro House DJs, mixing the traditional house style with instruments, rhythms and vocal elements of African Folk music. Guaranteed you won't stop dancing.
Last weekend we had the most amazing night listening to their all female lineup, including :
Uncle Waffles: an International DJ that is on the rise , since going viral in October 2021, she's released her EP , Red Dragon. Earlier this year she toured the Uk (twice), dropped her first EP and got the attention of Drake. She is currently touring the US , and announced a few days ago her first US tour is completely sold out. You should definitely keep an eye on her if you like Amapiano.
AQ : a Harlem DJ that is killing the afro-house & amapiano music scene. Her name is an abbreviation for Afrikan Queen , and she definitely pays homage to that. You can catch her playing in many clubs around NYC.
Wemi : a native New Yorker that is also an international model. She's done fashion campaigns for brands like Nike, Target & Banana Republic. Her music centers around Afrobeats , Latin, Soca, Amapiano & House. She currently hosts parties for NY fashion week (UrConfirmed & 1stOption), and many clubs around NYC.
& Vonnie Mack is a Brooklyn based DJ and multidisciplinary creative. Her music is inspired globally by her travels. She's worked with brands like Twitter , Etsy and Dress for success to mention a few. She is also known for running and curating events for "The Yes, Honey Collective" , a DJ collective centered on Black & Brown women of color in the fashion industry. You can listen to her curated African music playlists to get to know her more.
If this sounds like the perfect place for you, book your cover ahead of their next big party. You can also grab your own booth with bottle service, or contact them for your next private event.
Photographer : Kyran M. John
Foreign Kollect Photography
Tags: