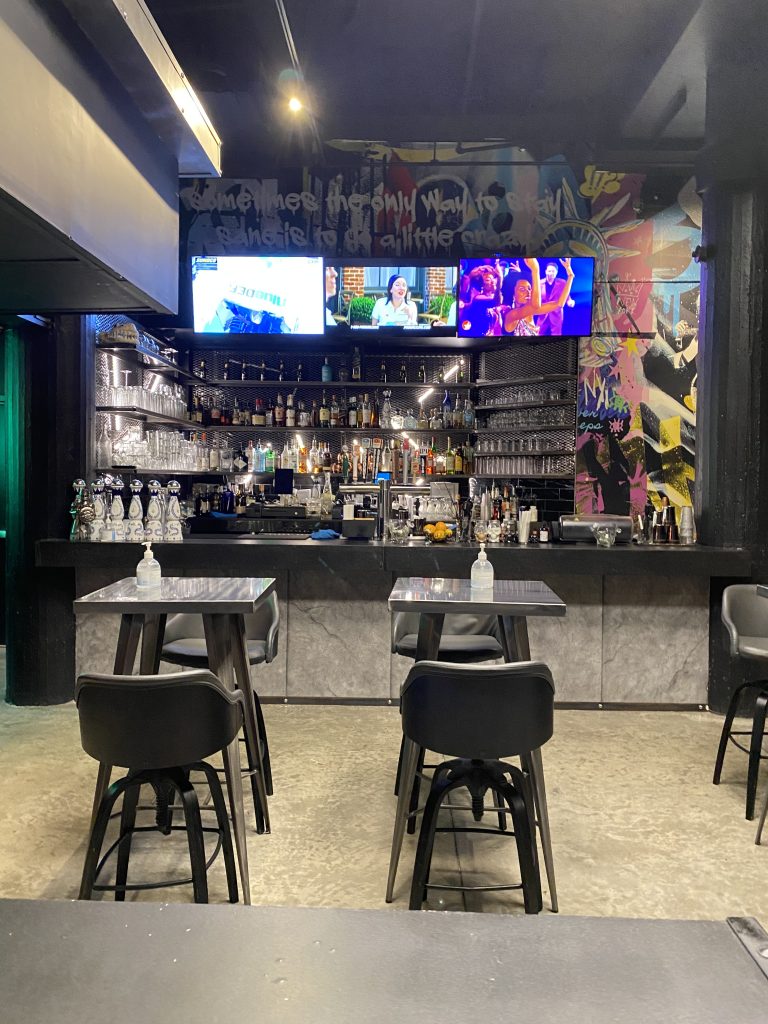 Eat, Drink, Throw! Three words that sum up our epic experience at Live Axe, NYC. Upon walking in, the music, neon signs, and skull on the wall put you in the mood to roll up your sleeves and let off some steam by hitting your target. But first, make sure to fuel up, you'll need the energy and wear sneakers, boots.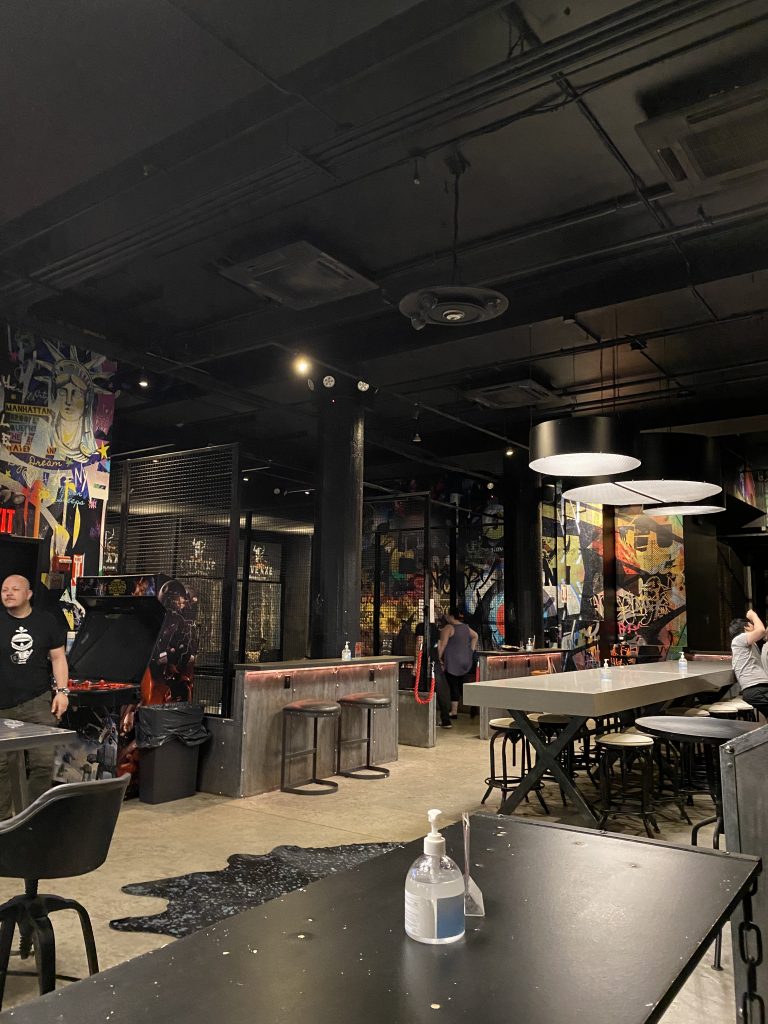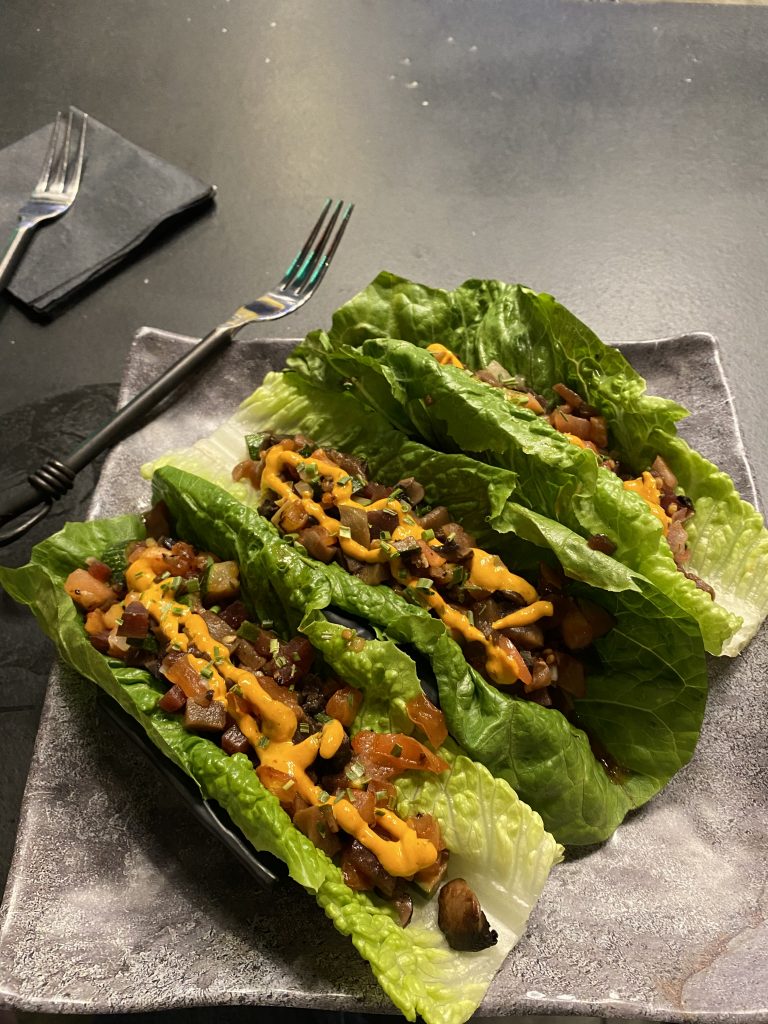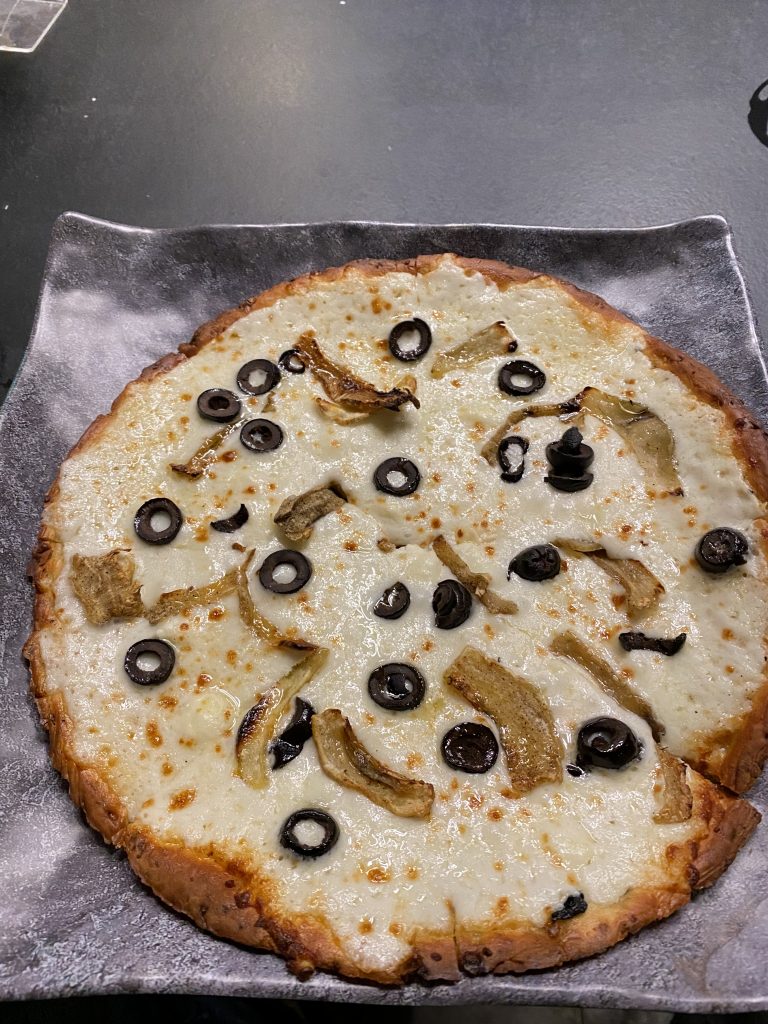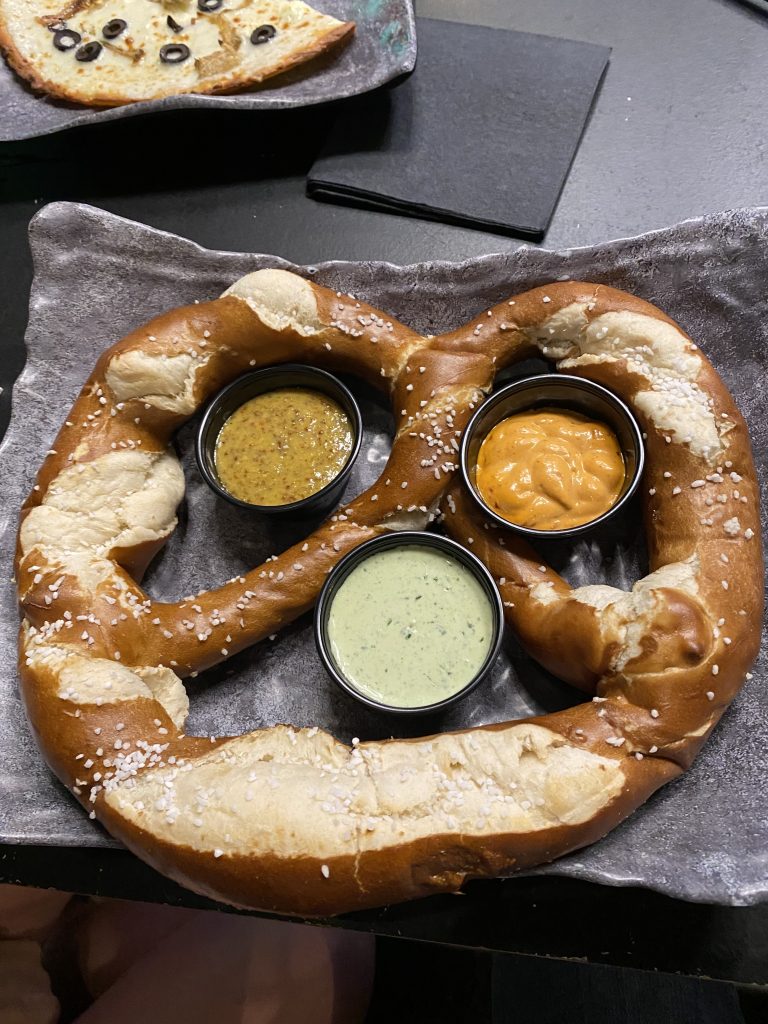 We mixed up with the veggie lettuce bowls (healthy and full of flavor), the white cauliflower crust pizza (a scrumptious choice with mozzarella, feta, kalamata olives, artichoke, truffle oil, and cilantro) and of course, the hearty giant soft pretzel with three contrasting dipping sauces (our taste buds were dancing between trying the cheese sauce, the mustard sauce, and the cilantro aioli). We then wet our whistles to get a little liquid courage, our favorite artisanal cocktail being the Illegal Mezcal (mezcal, ancho reyes, mango juice, garnished with house spice and an orange slice) served in an intriguing skull shaped glass. Once we had our fill, it was time to head over to the designated throwing area with our host, Colin, to guide us through our axe throwing journey.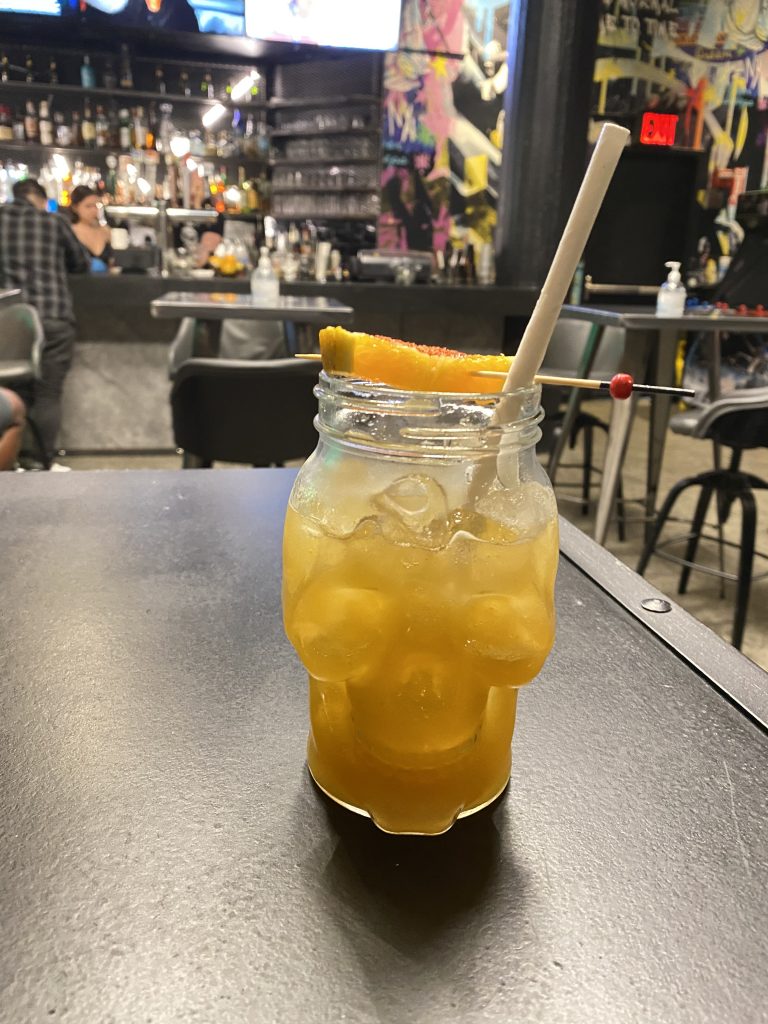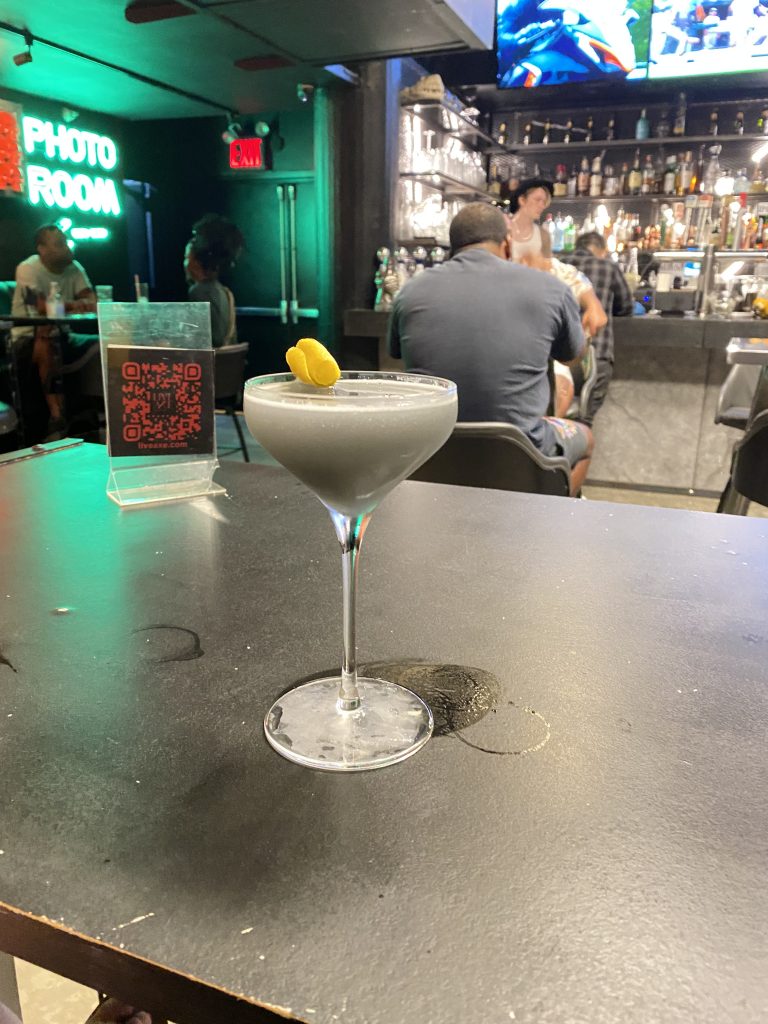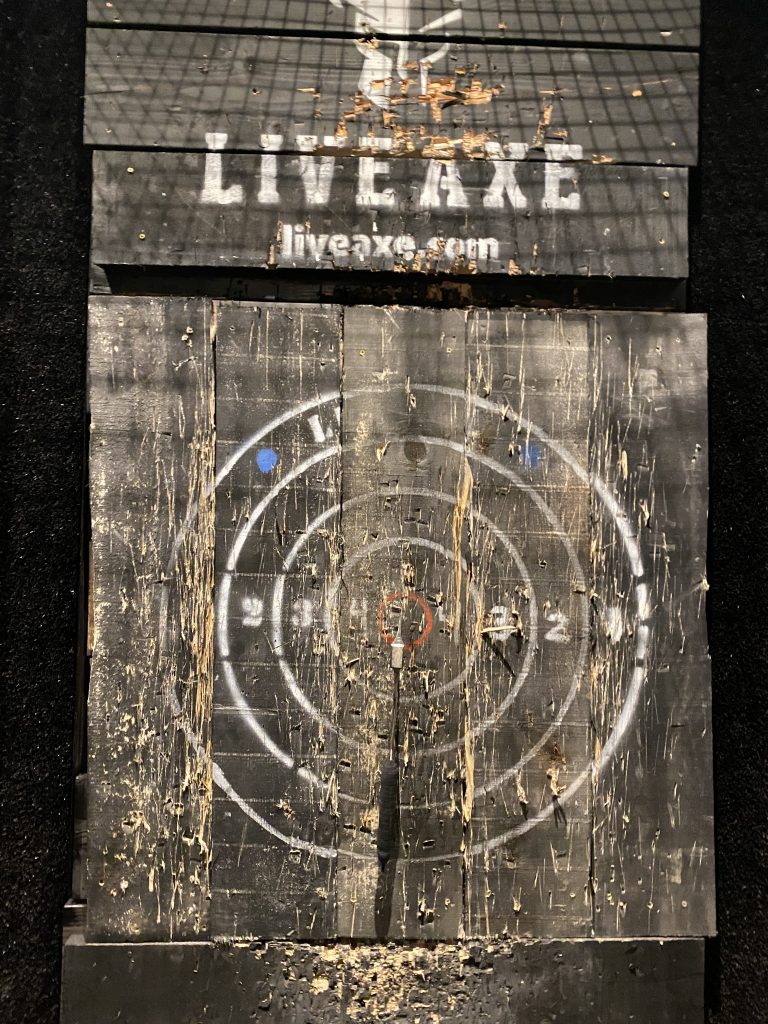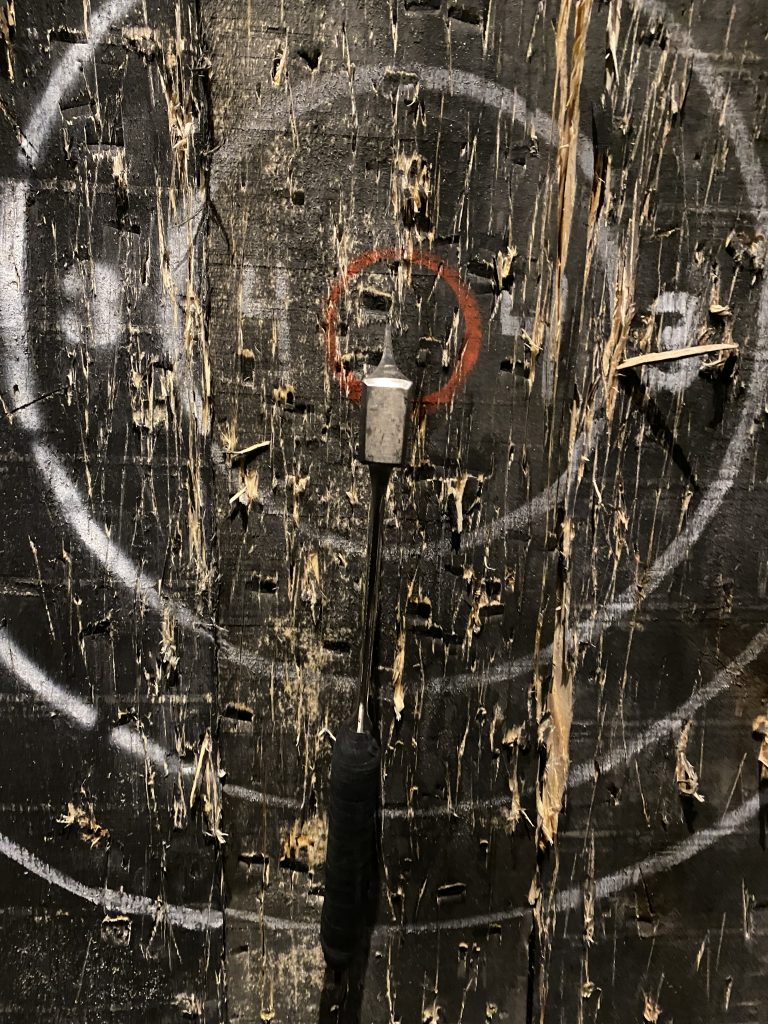 Colin was extremely knowledgeable and savvy with safety protocol, while keeping the atmosphere fun, light, and supportive with his wit. He showed us the best stance to start with and gave us tips on how to aim for our target. There is nothing quite like the feeling of throwing and axe and having the satisfaction of seeing the blade stick right in the center of the bullseye. Once we had a few solid throws under our belt, it was time to get competitive. Playing three different axe throwing games kept us on our toes, and made for a very fun, engaging, and satisfying hour. Live Axe is THE place to go if you feel like letting go of some energy, while also having a blast with a few friends. They also do parties and events, which is a great idea for birthdays, bachelor/bachelorette parties, or team building! Visit their website www.liveaxe.com for detailed menus, booking information, and hours. Call ahead, they book up fast!
96 Lafayette NYC 10013
Between White and Walker
THROWING HOURS
Mon: Closed
Tues/Wends: 4 PM – 10 PM
Thurs: 4 PM – 12 PM
Fri: 1 PM – 12 PM
Sat: 12 PM – 12 PM
Sun: 12 PM – 9 PM
Article by : Erica Becker
Tags: