In recent years Balenciaga has been known for their provocative and rebellious campaigns, for out of the ordinary designs and some controversy rewarding their celebrity partnerships . While we are used to hearing outrageous news from the brand but there's a clear limit between provocative campaigns and what just happened.
Vandalized stores, burning purses, and #CancelBalenciaga have been some of the reactions to their latest holiday campaign: photographs featuring BDSM inspired teddy bear bags with children, in very suggestive sets using props like wine glasses, making everyone question "who thought this was appropriate?".
Since the bondage bears were introduced the brand took their usual provocative approach with a runway show simulating how refugees fight fearlessly to crossover countries. this thought provoking show caught a lot of media attention, but the brand wanted to take that a bit further when they released the holiday campaign.
As soon as the images were online, people had a lot to say, within the release day, Balenciaga had to take all the images down.
The main images were seen in Balenciaga's website. First we have a girl standing in bed holding the bondage bear, around her we can see small accessories from the brand, the second image gets a bit more suggestive, we have a different girl standing on a couch, also holding the bear, in the living room we can spot multiple wine glasses, beer cans, necklaces, and another plush bag.
The third image is one of the most disturbing ones, we can see the same girl and set as in the last picture but now the girl is laying on the couch facing down, we are able to see more Balenciaga items in the set design that only make the image more compromising. Within this campaign they released 2 more images, one with a little boy in a similar environment, he's in a "playroom", the bondage bear sits in a corner and around him we see items that shouldn't belong near a child, like their crime scene inspired tape covering a chair as well as a roll on the floor. Last image features another girl in a more child appropriate room , but with objects that break us from the illusion, 2 bears accompany her and other accessories are laid around the floor, while this image is the least suggestive, it's still not appropriate for a child.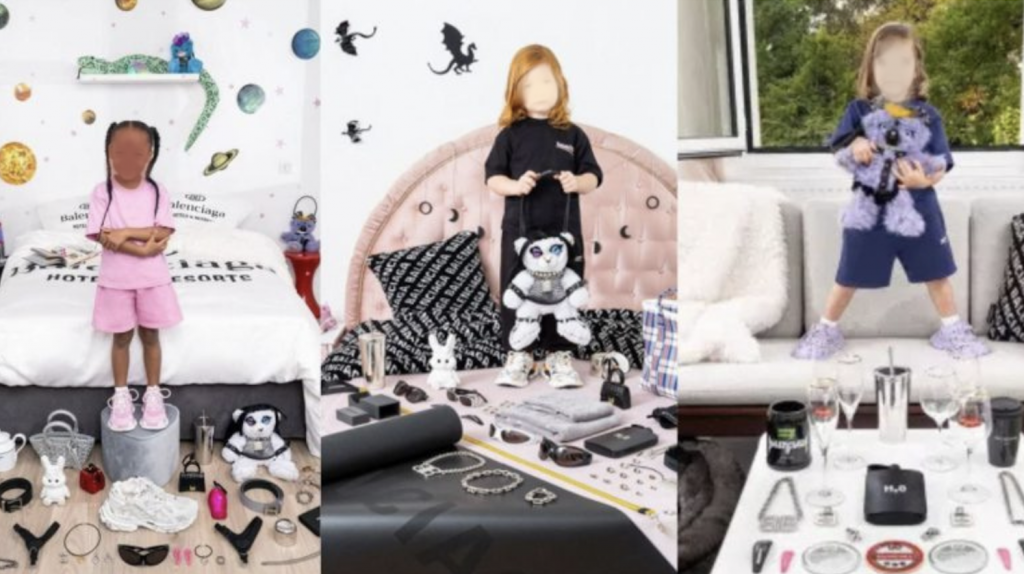 On November 21st Balenciaga released another ad campaign for their collaboration with Adidas SS23 on this photograph we could see a document poking from the office inspired set, this document was part of the Supreme Court case: United States vs Williams, a ruling that increased federal protection against child pornography.
Later, the internet found another picture from the same campaign featuring (in the background) a book by artist Michaël Borremans where pictures of naked toddlers can be found…. a questionable choice for an office set design
At this time is when all the conspiracy theories started flooding the internet while Balenciaga issued their statement.
On November 22nd the brand released an apology through instagram , what stood out was that the brand intended on looking for the responsible parties. Leaving everyone wondering who could be more responsible that the brand itself….
Their next action was to file a lawsuit against the photographer and set designer for the Adidas collab, which they have already dropped. At the time it seemed like a desperate attempt to throw the blame to someone else.
The photographer gave his statement saying he wasn't able to change any creative decisions, he was just in charge of taking said photographs which is why he asked to be separated from the scandal.
After speaking with the IZON team about these controversial campaigns, we all arrived at the same place. Firstly understanding the brand and their approach to publicity, its valid to think the idea came from the provocative and outrageous campaigns they've done but this went to a completely different place. Secondly, the big question here is how did these campaigns came to be approved and released? How many eyes saw these pictures and saw the questionable decision of children being involved in a campaign that was everything but kid friendly, and still said "yes, this is what we want to release" ?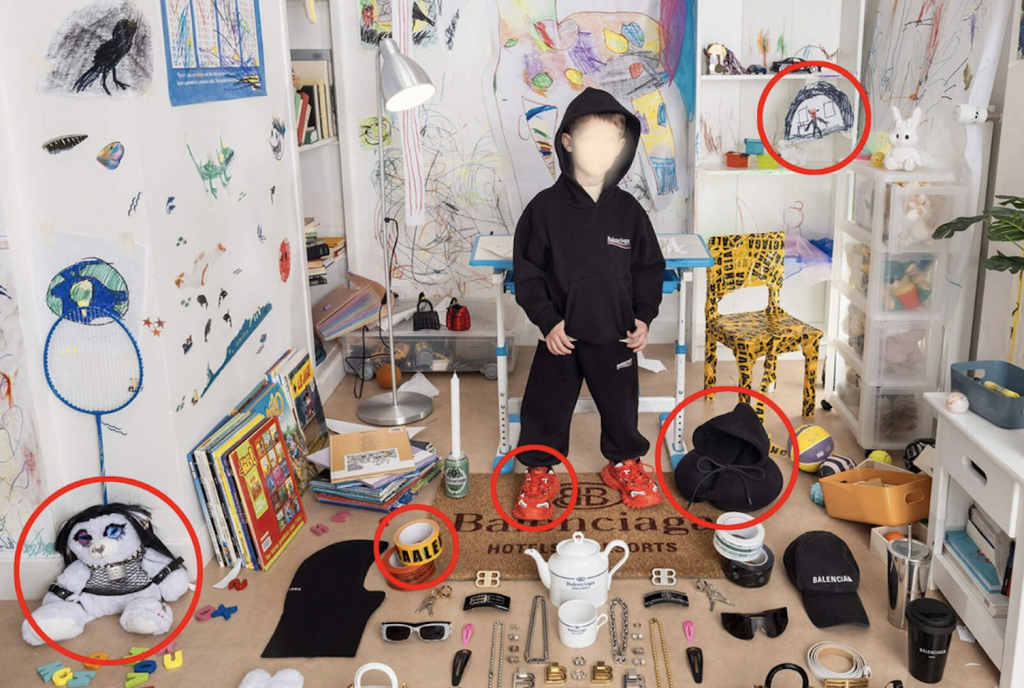 After this, there are 2 clear questions left…. Is Balenciaga doing enough to fix this?
Have they learned enough to never fall back into a controversy like this?
Tags: