The materialization of music into haute couture.
United once again  – Beyonce and Olivier Rousteing join forces to give us a couture interpretation of Renaissance
We all know that Balmain and Beyoncé do great things together, like the unforgettable looks for Coachella but this new collab is something beyond our wildest dreams.
Vogue France gave us all the details on their latest cover, featuring Beyonce in one of the amazing looks. (Heated)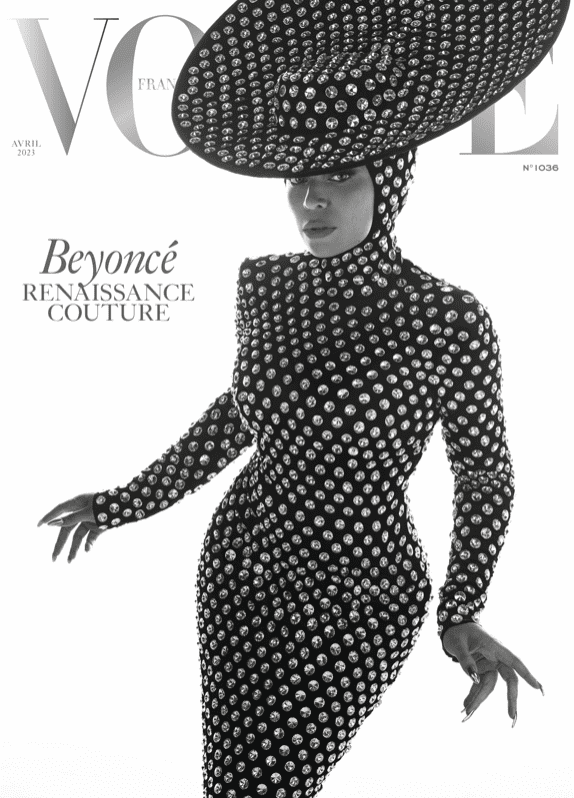 Olivier was so inspired while listening to the album he got in touch with Beyoncé's team to discuss a possible collab, in the next 6 months , together they designed 17 looks inspired by the album.
The very avant garde collection takes inspiration on specific lyrics of every song on the album as Olivier shared with Vogue France.
Balmain has always been an innovative brand under the leadership of Olivier Rousteing , and this collection is the prime example of how they are ahead of the game. This could be considered the first couture musical collection, transforming music into physical pieces of wearable art. 
The first sneak peak of the collection was on the Grammys and then Brit awards when Beyonce wore 2 of the looks, Virgo's Groove for the Grammys and Pure/Honey to the Brits.
Beside that, this collection was announced mostly online (social media & vogue france) since it was out of the fashion week schedule. Another interesting detail of the release of this collab, is the closeness to the announcement of Beyoncé terminating her Ivy Park contract with Adidas due to creative differences.
The full collection is made up 17 pieces.
Tags: