Returning to La Pulperia Hell's Kitchen after the pandemic and for the second time since they have been at this location was a pretty interesting experience to say the least. This is the type of restaurant that is located on a hot corner of town near the theatre district but slightly off enough that you will not see every audience member from Bad Cinderella there.
This is also a place where delicious and creative seafood creations will delight and drinks will dazzle. Atomospherically, there is an element of modern wood decor and with classic brick walls and the fixtures almost give the space a Europeaan outdoor dinning experience inside.
Take a look at what we had with dinner for two.
Photo description here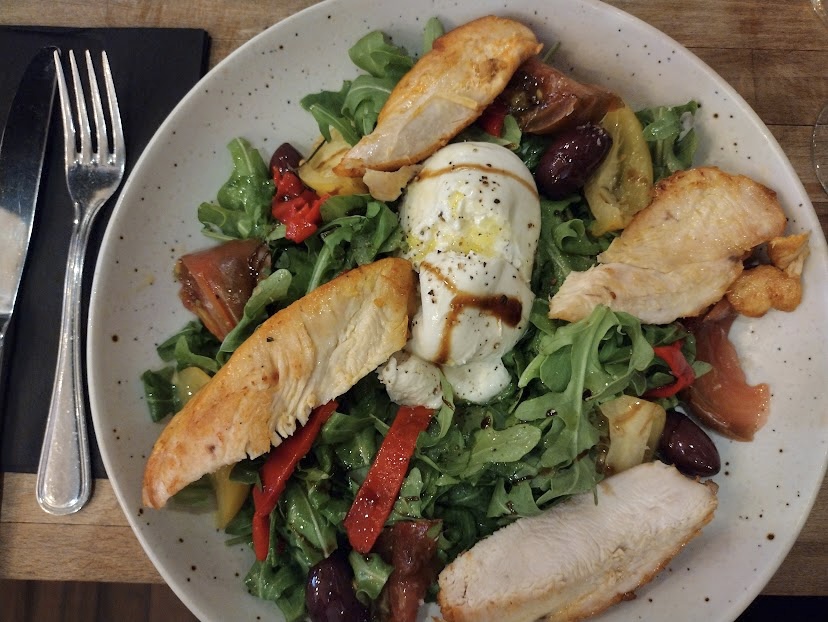 Burrata Salad with grilled chicken
Branzino Whole fish with coconut rice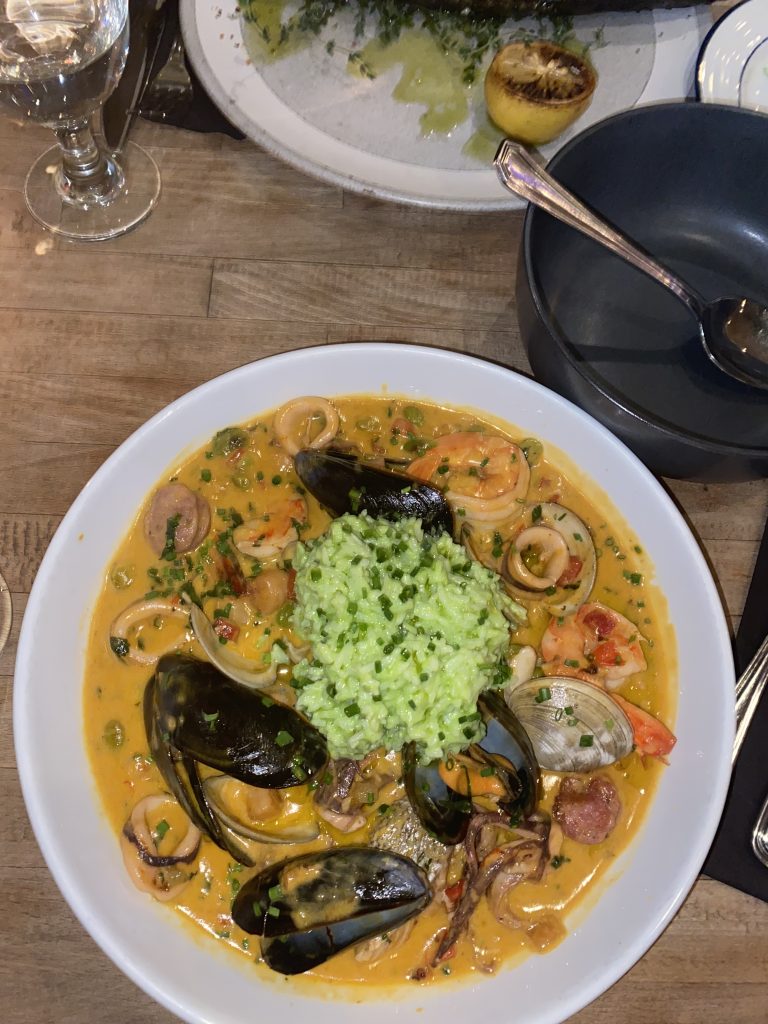 Moqueca Mixta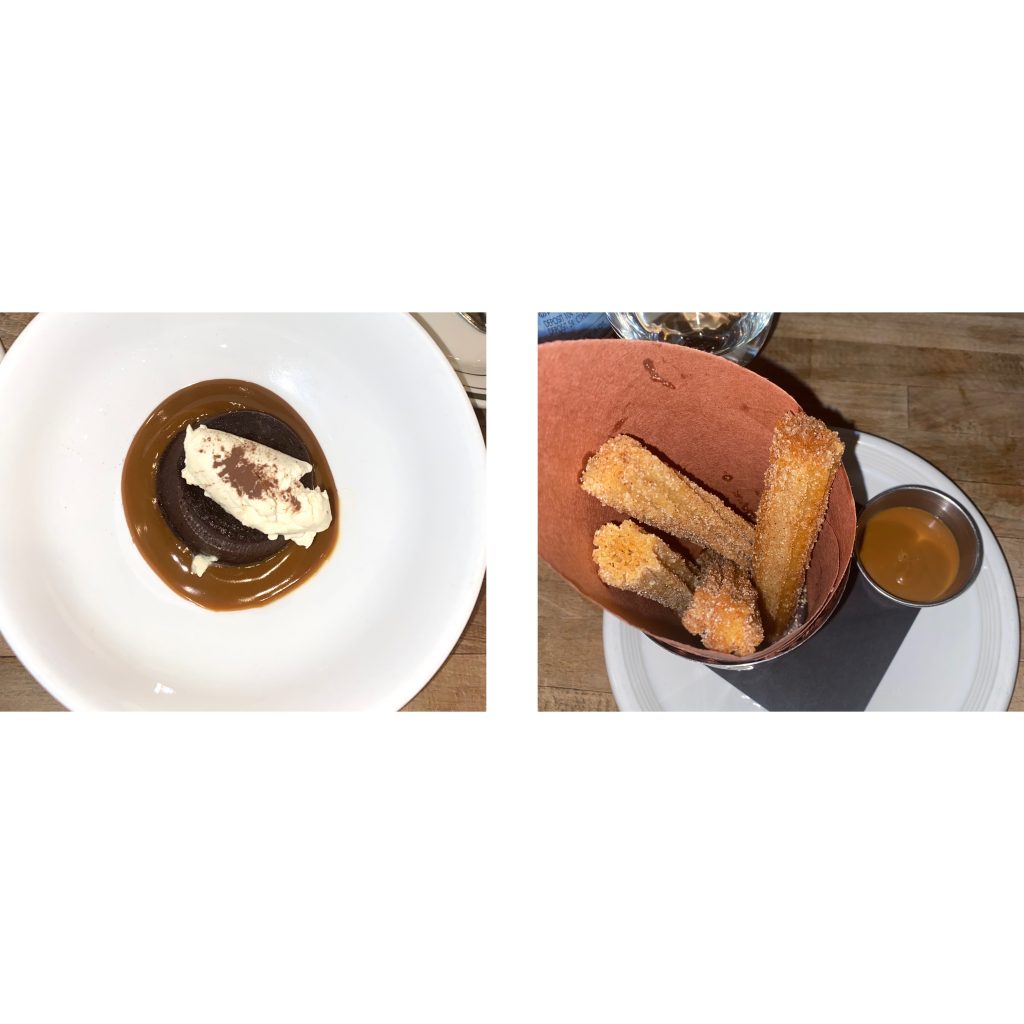 Ending with a delicious Chocolate Cake and Churros.
If you are interested in a great place to dine with  a friends or even a date La Pulperia's quality of food, beverages and service are recommended. After having dinner here we are confident that a Happy Hour visit not steer us wrong either. Weekends here are busy with a bottomless brunch in Hells Kitchen. Lets get it Poppin! Bon Appetite!
Article by :Jill Goldsberry