Louis Vuitton welcomed Pharrell Williams as their Creative Director for Menswear earlier this month. This was a very celebrated and critiqued decision.
Why is this a smart choice for Louis Vuitton?
While many were surprised by this decision, it was a very logical option. If we analyze the current space of creative director in fashion houses, LV had very little options.
Lv had a very small pool of options that are at their level. Let's see the other options LV could've had.
Alessandro Michele is one of the few creative directors that isn't working with another big fashion house yet, since he stepped down from Gucci, but he was not an option for LV , while Michele is extremely talented, his camp aesthetic does not match LV's . If it was ever an option, Michele would've to compromise his vision to fit into LV and the legacy Virgil Abloh left.
Pheobe Philo, the ex creative director for Celine, just announced her own label and it would be a huge pivot from Celine women's CD to LV menswear CD.
Daniel Lee , the ex CD of Bottega Venetta, the man responsible for the BV we know today, was quickly hired by Burberry after he stepped down from his role.
The market for well known creative directors and designers is going through a lot of changes, that leaves LV with slimmer options, some of the rumored designers for the job were:
Martine Rose – a British-Jamaican menswear designer, she was hired in 2015 by Balenciaga to be their adviser. Her designs are inspired by hip hop, rave and punk subcultures – With the legacy Virgil left, it made a lot of sense to see what Martine could do, as well as shock the fashion critics by being a women designing menswear (she was one of my favorite choices for the role)
Grace Wales Bonner – one of the most awarded female designers, she has been invited to collaborate with Dior. Her designs are a mix of European heritage mixed with Afro Atlantic spirt. In 2016 she even won the LVMH prize for young fashion designers and then won the CFDA's award for International Men's Designer of the Year (2021).
Samuel Ross – a multidisciplinary artist and talented designer , he was an intern in Off-White and soon became a mentee of Virgil Abloh. He founded his own brand (A-COLD-WALL) and has collaborated with brands like Nike, Oakley & Diesel
Telfar Clemens – creator of the iconic Telfar bags. Telfar is one of the most promising designers in the fashion world right now. While his brand continues to grow he was considered for this lucrative role.
Now that we understand the options LV had in the market of luxury designers, we can talk about why everyone is mad :
Why didn't they hire someone that isn't well known? Someone that is starting out in their career?
A house as big as LV will not risk hiring a newcomer or a brand new face, it wasn't even an option, while I agree with the idea of hiring someone new , a young creative designer, I'm also sure that , LV can't afford a risk that big.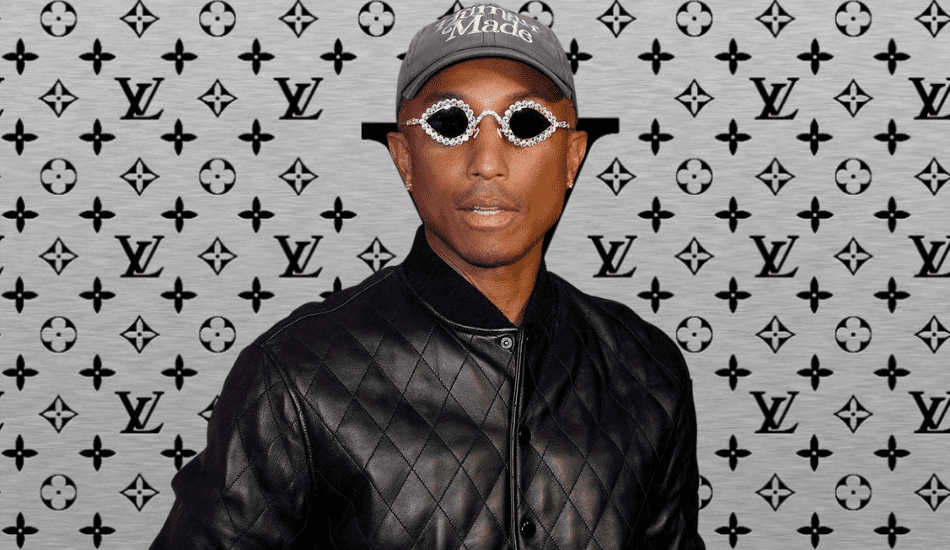 So why Pharrell out of all people? He has an amazing career, he is a cultural icon and he's already very into fashion. He has collaborated with Chanel in 2019 with a capsule collection, he has collaborated with Dior menswear, he launched Billionaire Boys Club, a clothing label with the now creative director of Kenzo, NIGO. And most importantly, he has worked with Louis Vuitton before, TWICE. In 2004 he collaborated with a sunglasses line and in 2008 with a jewelry line.
Pharrell has been a fashion icon for years, he is known for encapsulating coolness, to be an amazing curator and with the legacy of Virgil Abloh, this decision makes sense. Very few people could carry out what Virgil left, and while he has big shoes to fill, he has proven to create magical things in every category he has dabbled in.
Louis Vuitton needed something more than a designer, more than a creative director, they needed a someone capable of maintaining their image , that is a great marketing strategy on their end.
Virgil revolutionized LV forever. He changed the game and brought so much imagination and creativity to Menswear, and Pharrell could be compared to Virgil, they have a lot of common points.
Finally this decision could be inspiring for the outsiders , for everyone who loves fashion but maybe don't have a way of traditionally entering the industry. This proves that a rapper can become the next creative director of one of the biggest names in fashion, and i think that is amazing.
Pharrell will debut his collection this June during Paris Fashion Week.
Tags: