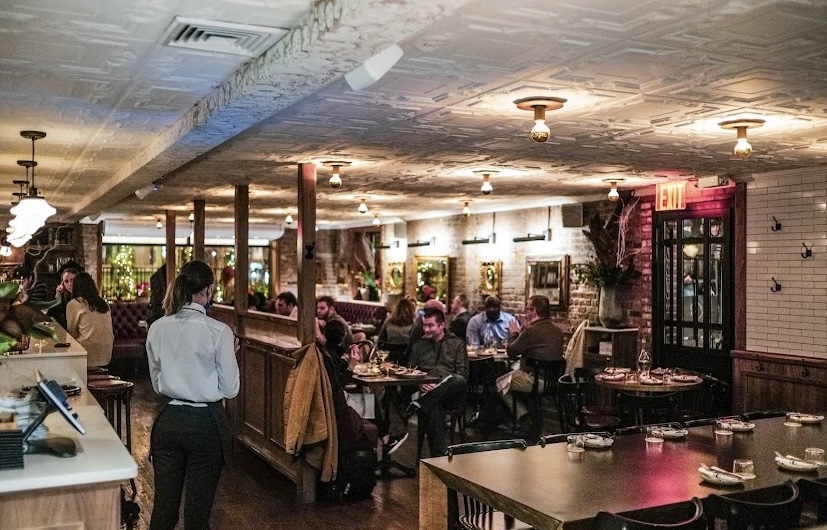 Salmagundi restaurant is a hidden gem located in the heart of the city. This quaint and cozy eatery offers a unique dining experience, combining traditional flavors with modern culinary techniques.
The menu at Salmagundi is carefully curated to cater to all taste buds. From hearty meat dishes to fresh seafood options, there is something to please every palate. The chefs Brendan Skiber, De Cuisine Dimitri Christidis, Tyler Getrost at Salmagundi take pride in using locally sourced ingredients, ensuring that each dish is bursting with flavor and freshness.
One of the standout features of Salmagundi is its commitment to creativity and innovation. The menu regularly changes to incorporate seasonal ingredients and new culinary trends, keeping diners coming back for more. Whether you're a food enthusiast or just looking to try something new, Salmagundi offers a selection of unique and exciting dishes that will leave you wanting more.
In addition to its delicious food, Salmagundi also boasts a warm and inviting atmosphere. The charming decor and attentive staff make diners feel right at home, creating a welcoming and intimate dining experience. Whether you're celebrating a special occasion or simply enjoying a night out with friends, Salmagundi provides the perfect setting for an unforgettable meal.
At Salmagundi, you will find a variety of signature dishes that showcase the fusion of traditional flavors and modern culinary techniques. Some of our choices we got try are :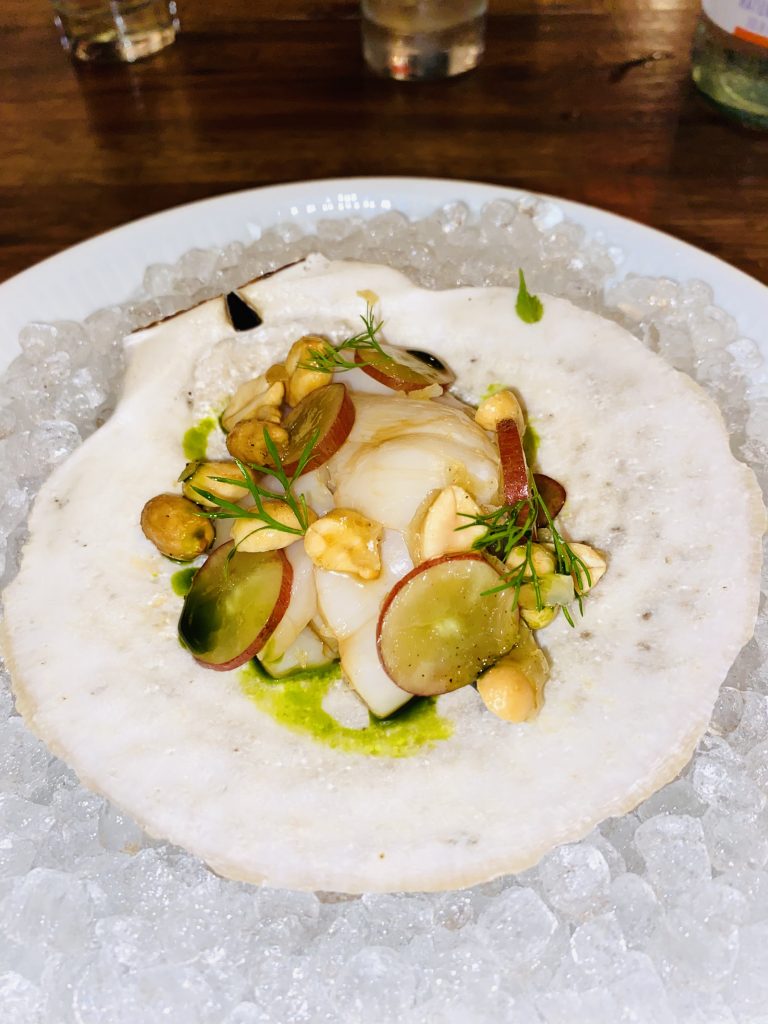 Scallop Crudo with Concord Grape, Peanuts: This dish combines the delicate flavors of perfectly scallops crudo with the richness of the peanuts texture grape sauce. One of my favorite dish on the menu.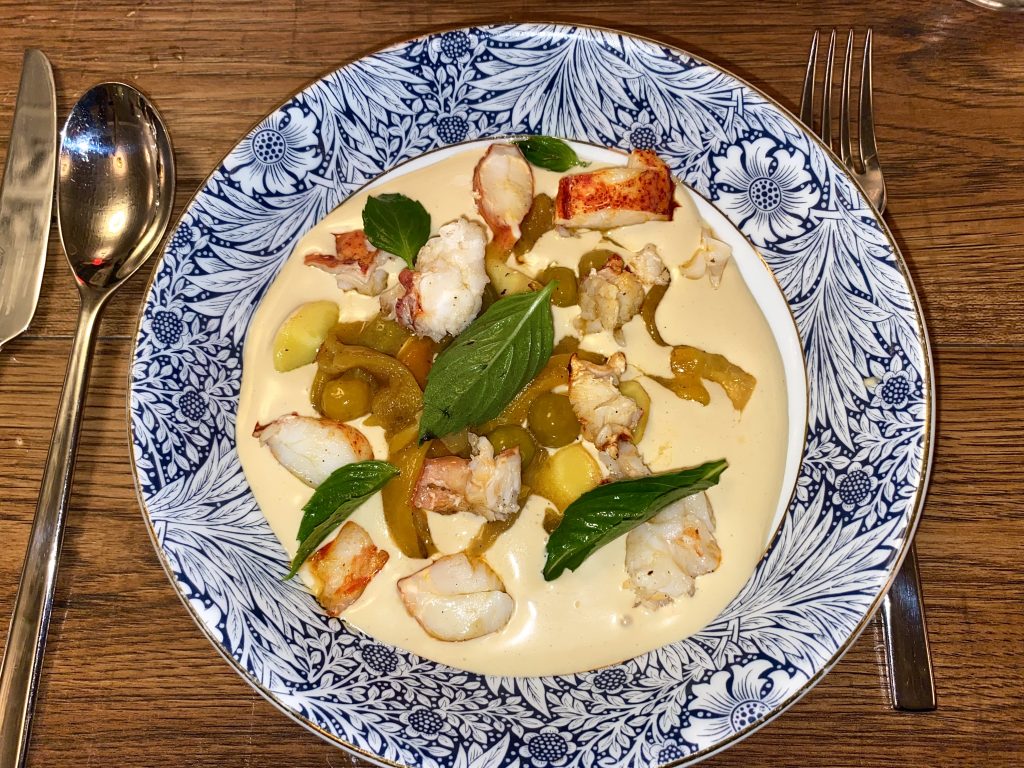 The Lobster Summer Squash was okay wasn't to crazy about sauce normande it was overwhelming for my taste buds. But overall the Lobster was cooked well.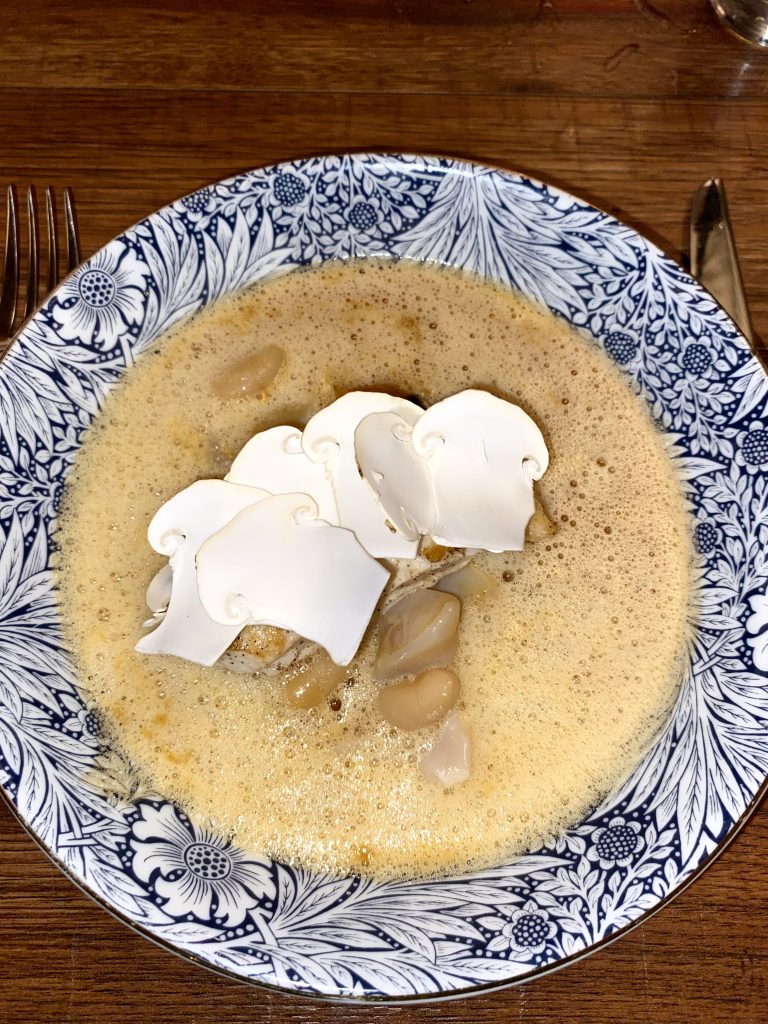 Halibut Bouillabaisse Matsutake : Halibut is a new dish on the menu it was fantastic a round of applause, the sauce was a lobster base sauce no cream or diary just tomatoes, garlic, onions. Between the fish, clams, beans, mussels and mushrooms. It was like a late night sea food party in your mouth invite only. So much refreshing element to the dish.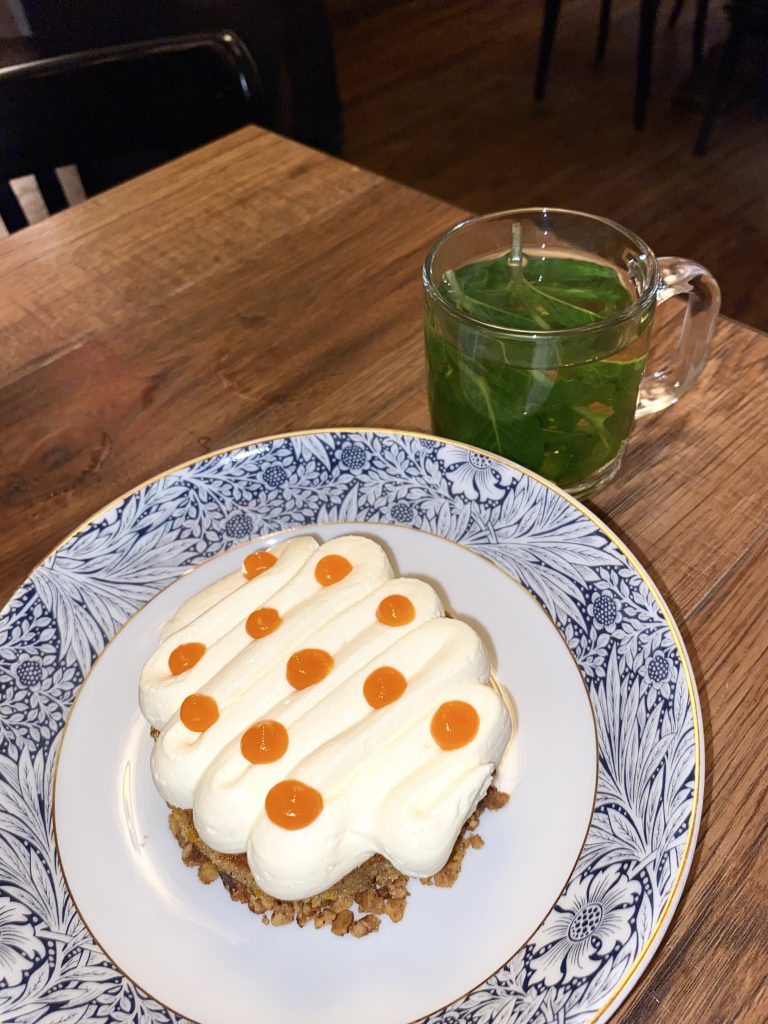 Carrot Cake & Fresh Mint Tea : For dessert, indulge in the Carrot Cake with a fresh mint tea flavor, providing a modern take on a classic favorite.
These dishes are just a glimpse of the innovative and flavorful options available at Salmagundi, where traditional ingredients are expertly prepared using modern techniques to create an unforgettable dining experience
Overall, Salmagundi restaurant combines exceptional cuisine, a charming ambiance, and impeccable service to create a dining experience that is truly one-of-a-kind. So, if you're looking for a restaurant that offers a perfect blend of tradition and innovation, look no further than Salmagundi.
Tags: